Introducing the teams
About

KYB Team JC

Together with KYB, JC Raceteknik enters a huge new venture in international rallycross in 2020. The Swedish squad, competing under the KYB Team JC banner, will challenge for both the Drivers' and Teams' titles in the FIA World Rallycross Championship.

With Swede Robin Larsson already signed to the squad, Latvian driver Janis Baumanis also joins the team in a second latest-specification Audi S1 Supercar.

The team will continue development of top-level rallycross shock absorbers, continuing the technical collaboration between JC Raceteknik and EKS that started last year.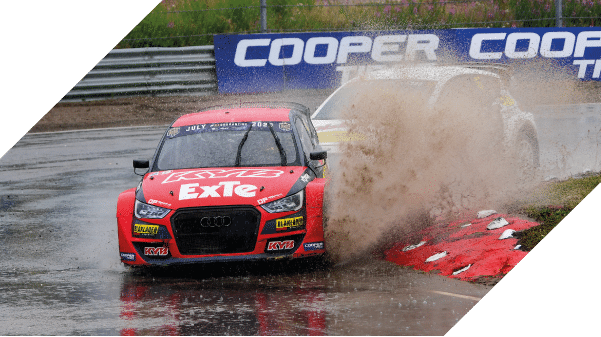 About
World
Rallycross
Rallycross began in 1967 in the UK and was granted World Championship status by the FIA in 2014. It is a combination of rally and circuit racing. Tracks are usually 60% asphalt and 40% dirt, with short laps around 1km in length. Qualifiers are 4 laps, semi's and final are 6 laps. Every race, drivers must complete one joker lap – a slightly longer route. The timing of when to take this joker lap gives Rallycross a real tactical edge. The cars are over 600bhp, and go 0-60mph in under 2 seconds, quicker than an F1 car.
Records & Achievements
KYB Team JC
WRX Record
2019
No team
2020
Currently team is in 1st place after 1st race weekend, with 90 points.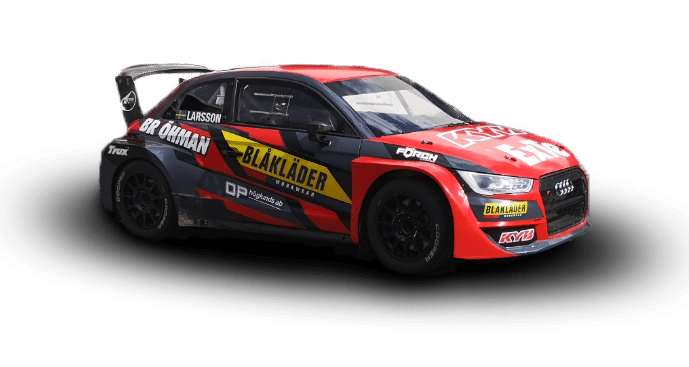 About the vehicle
Audi S1
RX Quattro
Category: Supercar
Engine: Audi straight 4 engine with turbocharger and intercooling
Displacement: 2000CC
Power output: 580hp
0-100kph: 1.9 secs

Suspension

EPS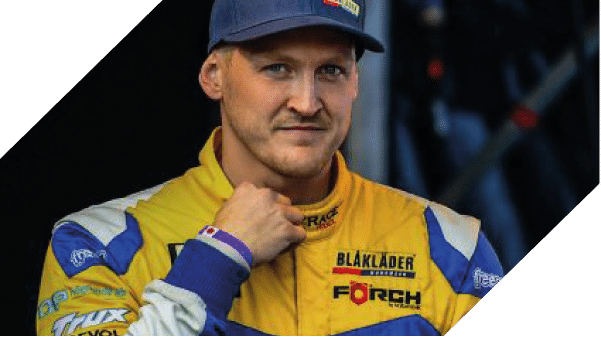 Robin
Larsson
Born July 8th 1992 – Sweden
Robin Larsson was double FIA European Rallycross Champion for Supercars and WorldRX event winner in Argentina 2015. In his first year at the wheel of the EKS-built Audi S1, he won the first four events of the five-round European Championship to secure the title with the JC Raceteknik team.
He brings his flamboyant driving style back to the World Championship after dominating the European scene in 2019.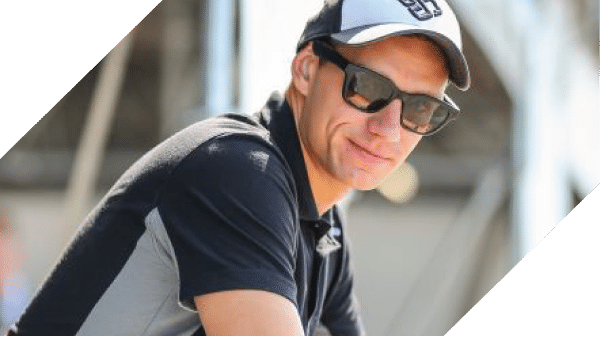 Jānis
Baumanis
Born June 12th 1992 – Latvia
Jānis Baumanis began his professional racing career at just 16 years of age, quickly becoming one of the first internationally recognised Latvian drivers. He is now already a Baltic and double Latvian champion in autocross and has earned the title of Master of motorsports in Latvia.
He was 2015 European Rallycross Champion in Super1600 and he had two podiums in the FIA World Rallycross Championship 2019 (2nd in Canada, 3rd in Norway).
Race Schedule

Round 7 and 8 Yas Marina
Next Race: 31st October
Abu Dhabi
Course Layout
Race Schedule

Round 9 Nurburgring
Next Race: 13th December
Germany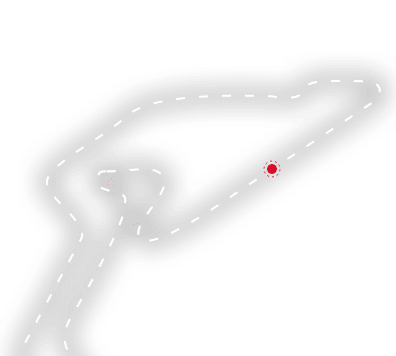 Course Layout