KYB Europe has launched a second virtual reality video. It gives viewers the opportunity to experience what it's like to be in the passenger seat of an FIA World Rallycross supercar.
The film has been developed in conjunction with the EKS Audi Sport team, who KYB has sponsored since they began in 2014. The Audi S1 RX Quattro uses KYB electronic power steering for precision steering and control.
The video features EKS owner and driver Mattias Ekström. He invites viewers to put on their safety helmet and sit in the passenger seat, as the car races at the Biķernieki track in Riga, Latvia. The car driven by Mattias can achieve 0-100km/h in 2.5 seconds. The top speed it reached in Riga was 150km/h, just before making a huge jump of 35 metres in length, 1.5 metres high. The slowest speed was 50km/h on the corner after the jump. Mattias' maximum G-force was 1.6 lateral G just after his second jump.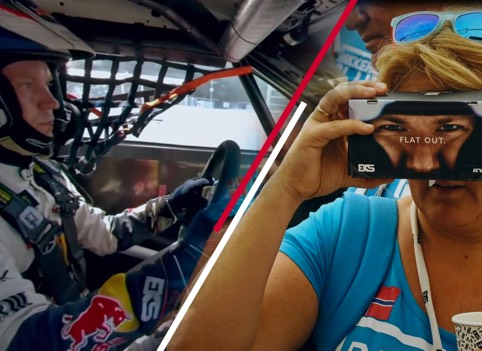 The video is best viewed using a virtual reality headset, in 360° mode. KYB Europe will be presenting the new video, alongside the previous KYB Safety Video at trade events around Europe in 2019. When viewing the video, the viewers can turn their head to any direction, to experience a fully panoramic view. The video can be viewed on a smartphone, when opened in the YouTube app the viewer can move their phone around to alter the viewing angle on the screen. It can also be viewed on a computer, using the mouse to move the screen around to any angle.
WRX began in 2014, consisting of 12 two day events across the world, on tracks that are a mix of rallying and circuit racing. It's head-to-head short, sharp racing on both dirt and asphalt. EKS Audi Sport currently sit in 2nd place in the table, ahead of the last race of the season on the 24th and 25th of November in South Africa.
A link to the video can be found on vr.kyb-europe.com