Introducing the teams
About

JAOS

JAOS stands for Japanese Offroad Service. They began trading in 1985, with Team JAOS beginning racing in the 2015 AXCR to celebrate JAOS 30th anniversary. Team JAOS began racing with a Toyota FJ Cruiser in 2015, switching to the Toyota Hi-Lux from 2016 onwards.

In 2022 Team JAOS will use the new Lexus LX600 as the base for their vehicle to enter the "Score World Desert Championship 55th Score Baja 1000". This is scheduled to start in November 2022, in the Baja California peninsula of Mexico. They have a remodelled vehicle in collaboration with Lexus and they will participate in one of the world's toughest off-road races, which sees less than 50% of participants finish.
Records & Achievements
JAOS
AXCR Record
2021
Race cancelled
2020
Race cancelled
2019
1st in class, 7th overall
2018
Placed 7th
2017
Placed 10th
2016
Placed 5th
About the
Asia
XCR
Asia cross country rally (AXCR) began in 1996, and has been an FIA certified rally since 2001. It's the biggest cross country rally event in Asia and is known as the "Paris-Dakar of the East". AXCR includes a number of vehicle driving disciplines, motorbikes, quad bikes, sidecars, and 4x4s, with most of these disciplines including petrol, diesel and electric classes. AXCR begins in Thailand and finishes in the capital of Myanmar, Naypyidaw. The 2,200km 6 stage rally is a test of driving and navigation skill, endurance and teamwork, as well as the preparation, durability and toughness of the 4 wheel drive vehicles.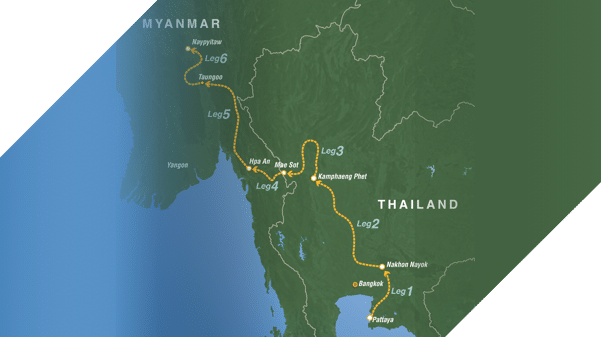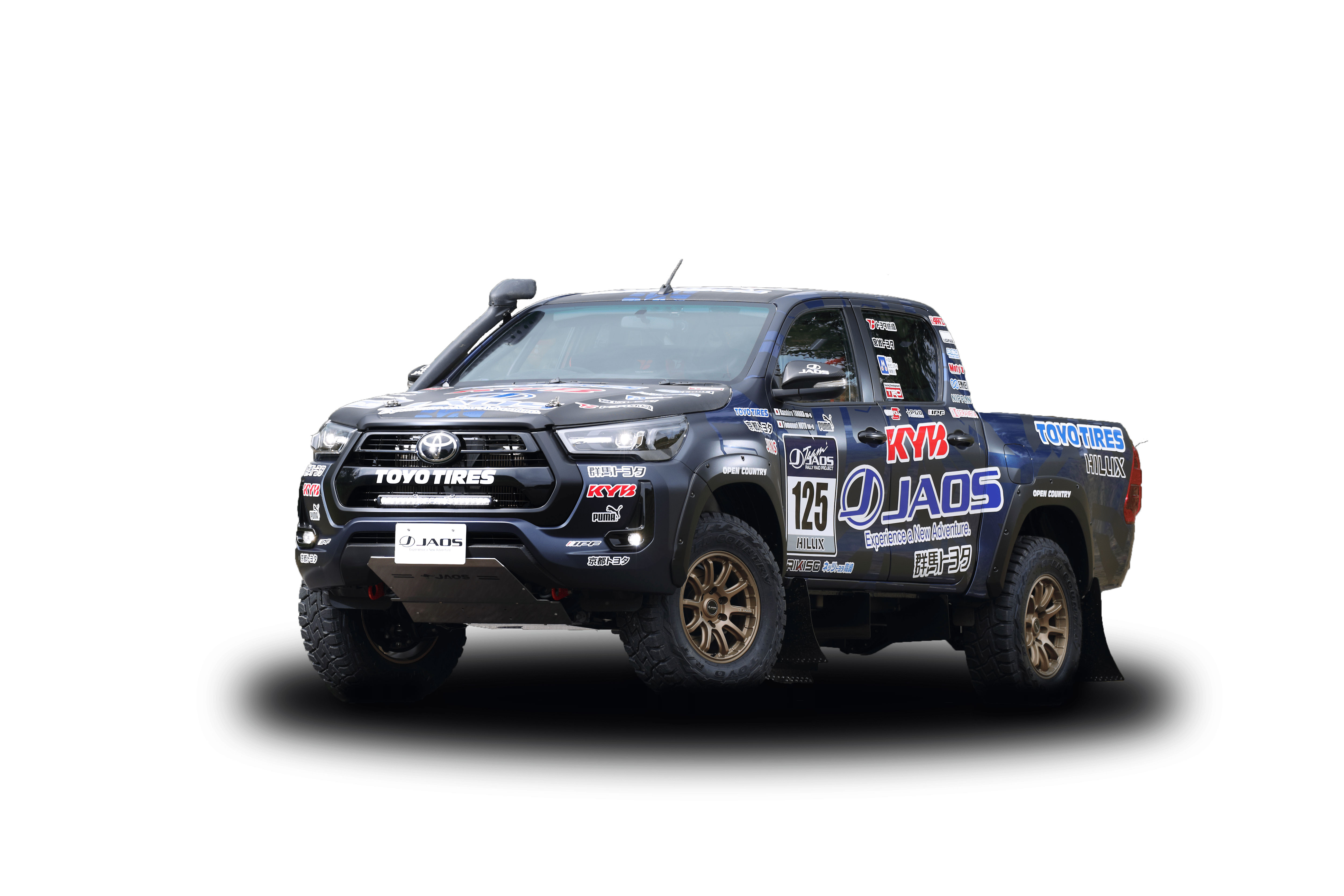 About the vehicle
Toyota
Double Cab Hilux Revo 2.8 G
Weight: Approx. 2200 kg
Engine: 1 GD-FTV 2755 cc inline 4 cylinder DOHC (diesel Turbo).
Maximum output: 130 kW [177 PS, and 3400 r.p.m.
Maximum torque: 420 n·m [42.8 kgf / m] / 1400-2, 600 r.p.m.
Transmission: 6-speed MT
Drive system: Part-time 4WD
Suspension: F: Wishbone independent suspension coil spring R: axle-half-elliptic springs.

Suspension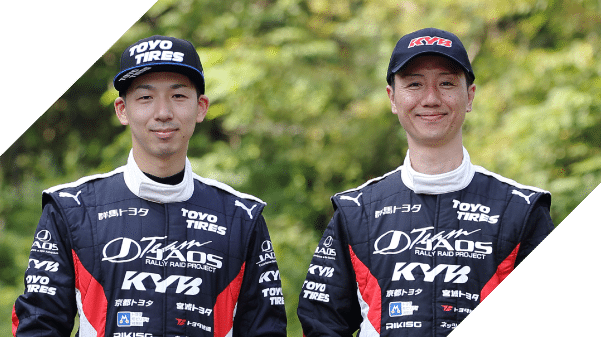 Tomonori
Noto
Born in Hokkaido, 1988, Tomonori began racing at the age of 10. He has raced ever since, and joined JAOS team in 2015 and worked as a co-driver as well as being a driver.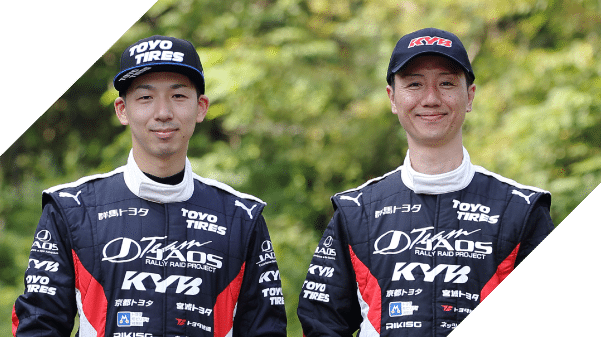 Kazuhiro
Tanaka
Born in Shizuoka Prefecture, 1978. Tanaka graduated from university majoring in mechanical engineering. In 2001 he began working for KYB, and in 2015 he joined the JAOS service crew to support the team in the AXCR. In 2017 he became the co-driver for JAOS.
Race Schedule

The season has finished. See you next year!