Introducing the teams
About

Toyota Gazoo

"There are aspects of making ever-better cars that can only be realised via competing in the extreme environment of racing". Toyota has had an employee team in the AJRC since 2015, to "train people and train cars". Toyota Gazoo Racing has participated in the AJRC since 2012.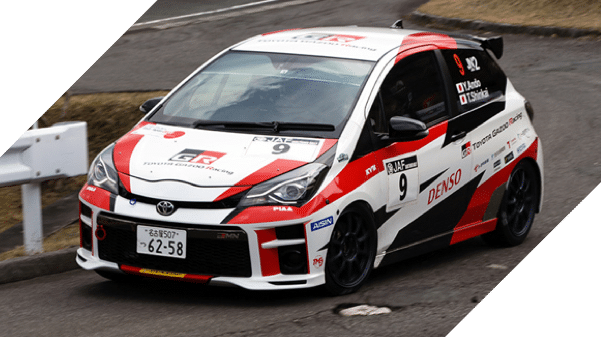 About the
AJRC
The All Japan Rally Championship is the highest level of a domestic rally in the country and is certified as a FIA Regional Championship. Drivers and co-drivers/navigators battle it out across the country across countless different road surfaces and weather conditions to try and win the trophy.
Records & Achievements
Toyoto Gazoo (AJRC)
AJRC Record
2022
7th in class (JN1)
2021
8th in class (JN1)
2020
3rd in class (JN2)
2019
1st in class (JN2)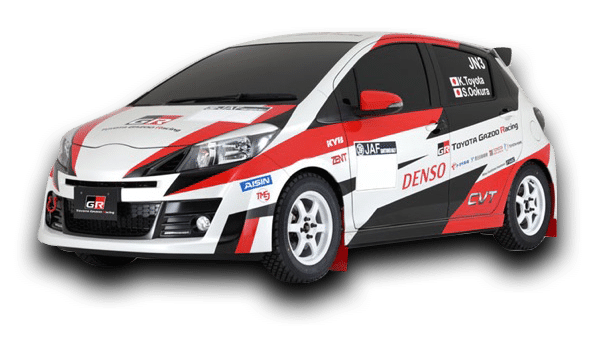 About the vehicle
Toyota
TGR Vitz GRMN Rally
Class: JN2
Engine: Supercharged 1.8l 4 cyclinder
Max Output: 156kW

Suspension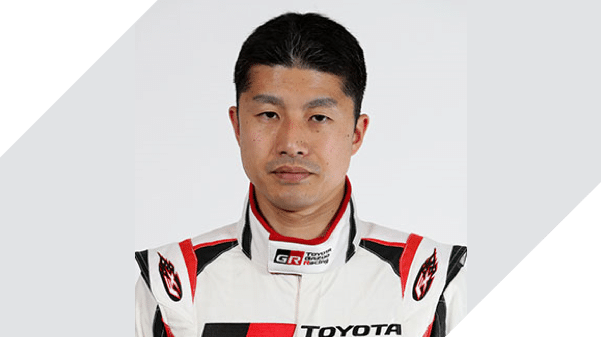 Tomoyuki
Shinkai
24 November 1978 – Japan
Shinkai first tasted major success in 2002 by winning the JMRC Aqua Rally series (B Class). He went on to win the Kinki Chubu Rally Championship (DE-B Class) in 2006, before coming 2nd in the AJRC in 2010 (JN3 Class). He became champion in 2012. In 2017 he won round 6 of the FIA Europena Rally Championship (RC3 Class).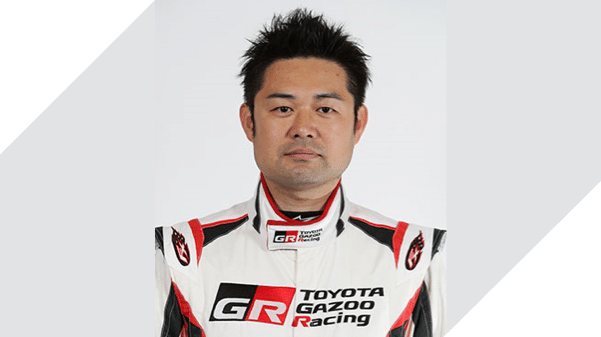 Yuichi
Ando
25 July 1978 – Japan
As well as being a co-driver, Ando has experience and success as a driver. He won the 2014 TRD Rally Challenge Series (E2 Class), the 2015 JMRC Central Rally Challenge Series, and the 2016 TGR Rally Challenge (Class E3).
Race Schedule

The season has finished. See you next year!