Introducing the teams
About

Kayaba Rally Team

In April 2022, the rally team started as a project initiative. It is competing in the JRCA Japanese Rally Championship to train development engineers, increase the motivation of company employees, and to develop new products. The team is assembled of members who responded to an open call, and under project leader Mr. Matsushita (engineer, Motor Sports Dept.), the engineers and mechanics are sharpening their skills. The team is called Kayaba Rally Team and the vehicle uses the old KYB logo as the design is based on the concept of "returning to origin".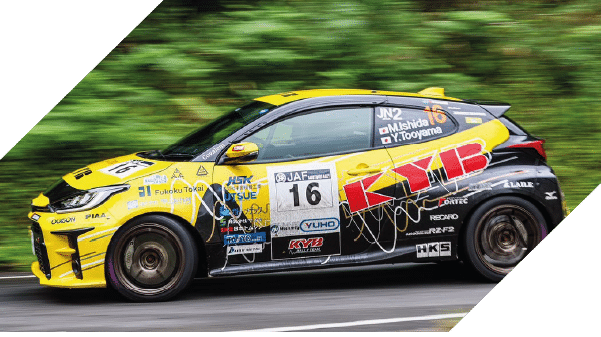 About the
AJRC
The All Japan Rally Championship (AJRC) is the highest level of a domestic rally in the country and is certified as a FIA Regional Championship. Drivers and co-drivers / navigators battle it out across the country across countless different road surfaces and weather conditions to try and win the trophy. Stages are held all over the country, from Hokkaido in the north to Kyushu in the south.
Records & Achievements
Kayaba Rally Team
AJRC Record
2023
TBC, season in progress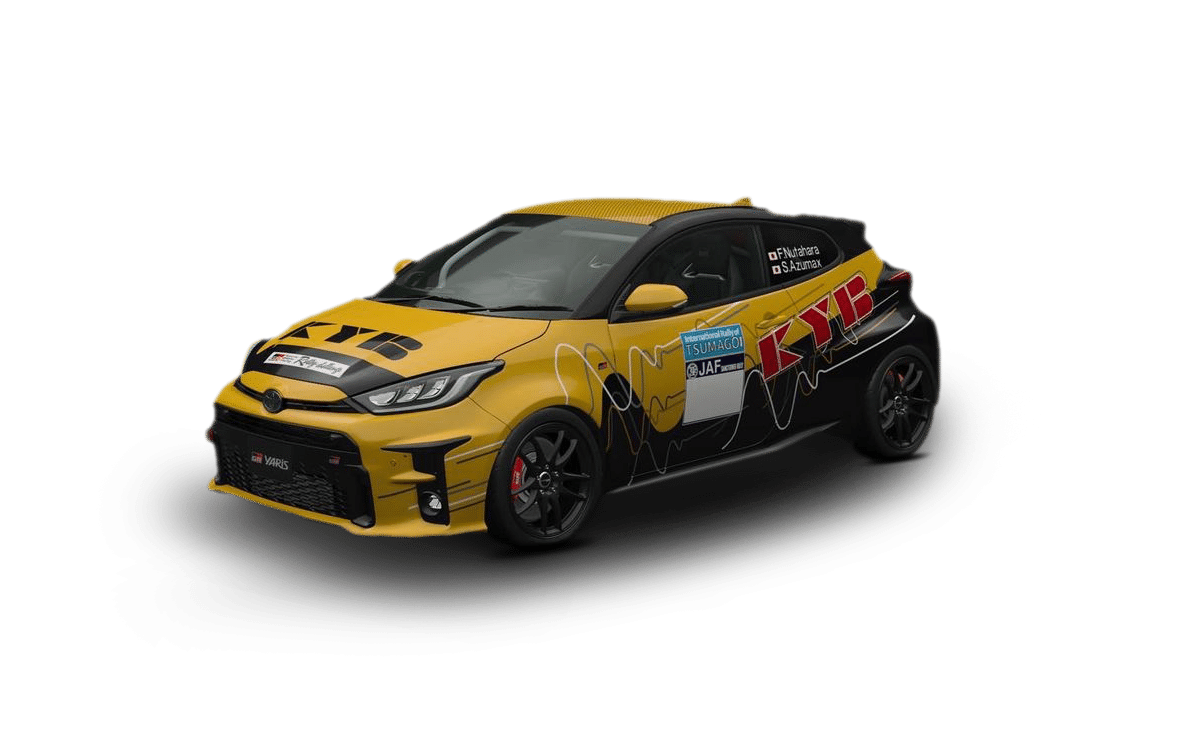 About the vehicle
Toyota
GR Yaris
Engine: 1.6L Turbo(3-Cylinder engine)
Max Power: 200kW(272PS)/6,500r.p.m
Max Torque: 370N・m(37.7kgf・m)/3,000~4,600r.p.m
Power Weight Ratio: 4.71kg/PS

Suspension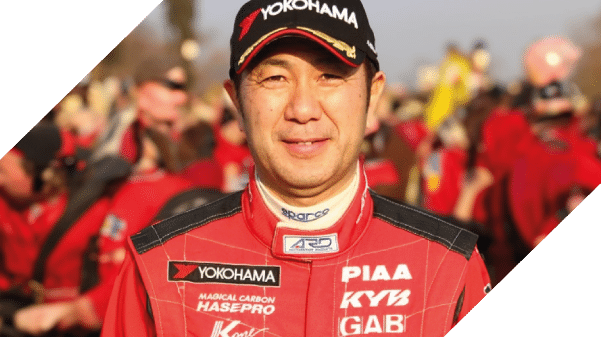 Fumio
Nutahara
20 December 1963 – Japan
Nutahara made his WRC debut in 1999, contesting Rally New Zealand and the China Rally in a Mitsubishi Lancer Evo V. In 2004 he competed in the Production World Rally Championship in a Mitsubishi Lancer Evo VIII, finishing the year ninth in the standings. In 2005 he improved to fourth in the final standings.
In 2006, driving a Mitsubishi Lancer Evo IX, Nutahara scored his first PWRC victory on Monte Carlo Rally. He then won again in Japan, also finishing eighth overall, and in Cyprus. He finished the PWRC season as runner-up. In 2007 and 2008 he finished seventh in the PWRC standings. After a break from the WRC, Nutahara returned to contest the 2010 Rally Japan in a Ford Fiesta, finishing 23rd.
Yoshiniri
Yokoo
Japan
Information to follow about Yoshiniri Yokoo.
Masayuki
Ishida
Japan
Information to follow about Masayuki Ishida.
Race Schedule

Rally Highland Masters
Next Race: 13-15 October
Japan
Course Layout