After manufacturer withdrawals and last minute team entries, its safe to say the 2019 WorldRX season did not have the smoothest start. However it will be remembered as one of the closest and most exciting seasons in motorsport history, and we are proud to say that KYB staff and technology played a supporting role to one of the main protagonists, Andreas Bakkerud of Monster Energy Cartel.
The RX Cartel was one of those teams that was confirmed and entered in the final moments before the 2019 deadline came around. With minimal preparation it was a triumph for the team to be able to enter two drivers, let alone having both of those drivers appear on the podium throughout a thrilling year of racing. Supported by EKS who also entered with rookie Supercar driver Krisztian Szabo, all three drivers had enjoyed brilliant highs and frustrating lows throughout the season, before the final race of the year in Killarney, South Africa.
It was to be a weekend to forget for Monster Energy RX Cartel's Liam Doran. Damage in free practice lead to an engine replacement for the Audi S1, leading the British driver to miss Q1 completely. Further bad luck arrived in Q2 where a broken driveshaft severely hampered him, the work required to replace it cost him his place in Q3. After a superb effort from the engineers the car was back on the grid for Q4, where Doran banished the bad luck of the weekend so far and took the chequered flag in his last race of the 2019 season, finishing in 8th overall, and the team taking 3rd place overall. A great achievement for the British Bomb.
EKS driver Krisztian Szabo was on the end of some rough treatment in Q2 and Q3 however raced quickly and consistently to achieve a place in yet another semi final. This was the Hungarian's first time racing in Killarney where he went on to finish 5th in the semi final and secure the points required to finish 10th overall in his first full season in WorldRX Supercars.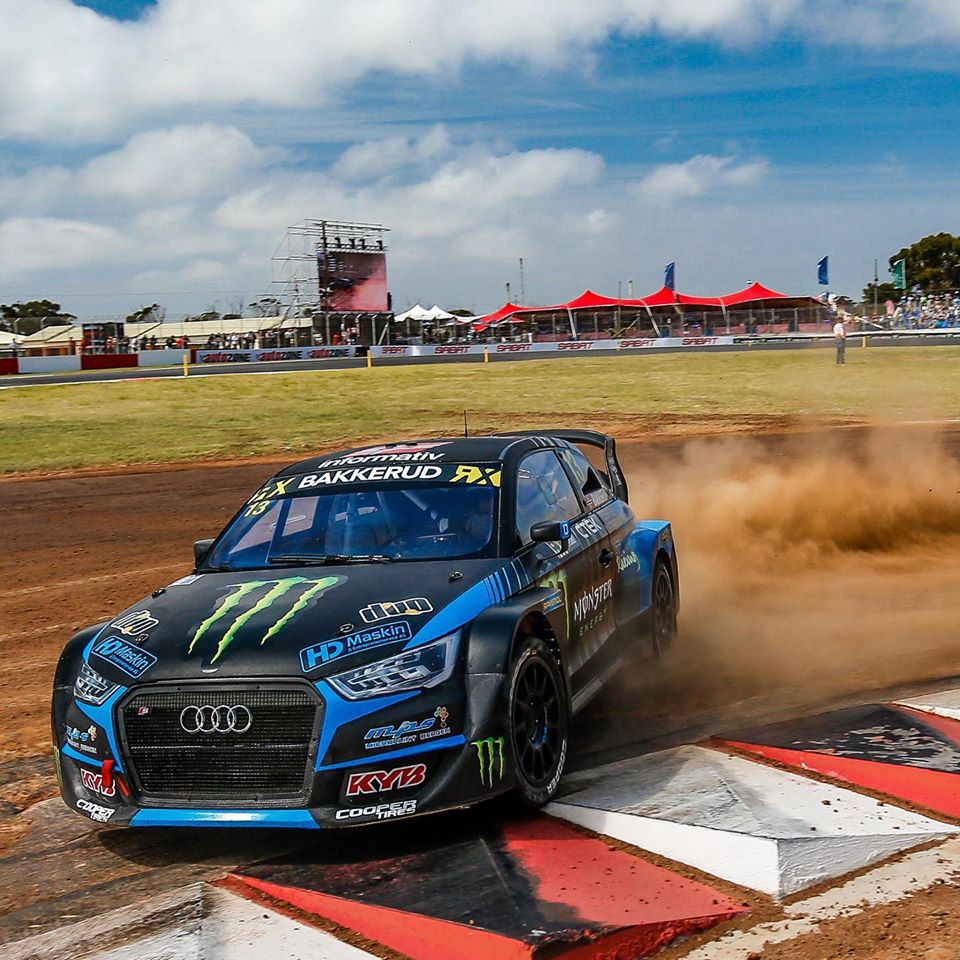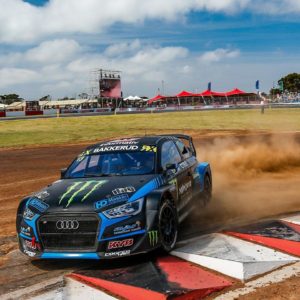 Andreas Bakkerud won't forget this weekend in a hurry. Bakkerud came 2nd to title rival Timmy Hansen by just 3/10th of a second in Q1, giving fans a glimpse of just how tight this final weekend was to be. The Norwegian came 2nd in Q3 and 3rd in Q4, setting up a semi final position next to the top qualifier Niclas Gronholm. Bakkerud held his nerve and started quickest in the semi, getting in front of the Finn and holding off huge pressure from him throughout the race. He beat the overall TQ and got himself on the front row of the final, where just 2 points separated him and Hansen from the trophy. In what must have been the most tense moment of his career, Bakkerud got a brilliant start in the final and took the lead. Controversial contact in turn six from title rival Hansen allowed Grönholm through and sent both Hansen brothers into a spin. Bakkerud came out in 2nd where he would eventually finish the race. Timmy Hansen got his car back onto the road, and due to a mechanical problem on Scheider's car, was able to take 4th place, giving him equal points overall with Bakkerud and winning him the Championship on race wins.
So ends the 2019 WorldRX season, where after 196 races, Bakkerud and Hansen finished level on 211 points each. After hours of deliberation from the race officials concerning the contact in turn six, the result was confirmed and Bakkerud came in second on race wins. After the African dust has settled on the result and emotions have calmed, its clear to see what a monumental effort it has been for all three drivers this season. From Szabo reaching semis and finals in his first full season in WorldRX, to Doran in getting onto the podium and achieving overall team 3rd in a team that almost didn't enter in time for the Championship, to Bakkerud getting that huge win in Canada and coming 2nd overall by a fraction, its safe to say we cannot wait for 2020…
KYB is a proud partner of EKS and the Monster Energy RX Cartel as they battled it out for the FIA World Rallycross Championship 2019. Both teams used KYB dampers and electronic power steering and are supported by expert KYB engineers at races and during testing. From all the staff at KYB Corporation, we wish to congratulate all drivers, engineers and support staff for both teams on a brilliant season.