The 2019 motorsport season has been another one of success for teams supported and sponsored by KYB across the world.
It began on a high when Toyota Gazoo Racing (using KYB suspension and electronic power steering) ran two cars successfully in the fearsome 24 hour Nürburgring endurance race, the Lexus LC coming 1st in class, the Toyota GR Supra coming 3rd in class. Then came Team JAOS racing over almost every type of terrain from Thailand to Myanmar, finishing 1st in class and 7th overall, testing the KYB suspension to the limit across 2,200km in 6 stages.
Back in Japan, in GT300 (Japanese Grand Touring Car racing) it was a year to forget for APR who came in 21st overall (using KYB electronic power steering), however a superb year for Team Goodsmile who came 3rd overall after 8 stages. Toyota Gazoo Racing came 1st in the JN2 class after 9 stages of the All Japan Rally Championship, winning an incredible 5 races in a row during the season using KYB suspension. In Super Taikyu (Japanese Touring Car endurance racing) TOM'S Spirit overcame a disappointing start to finally finish 2nd overall, again with KYB suspension onboard.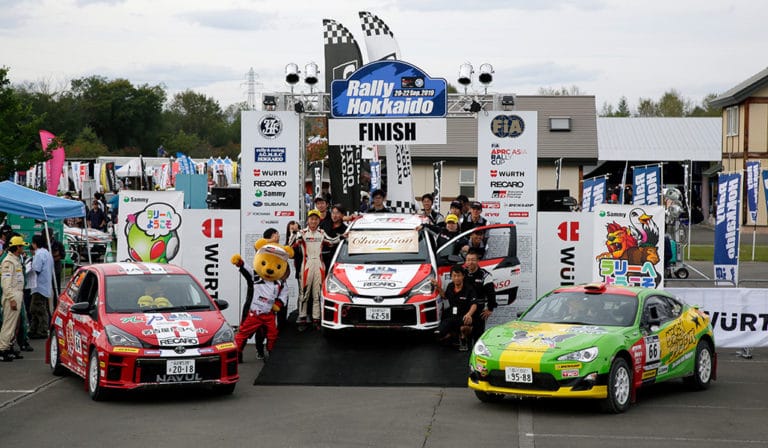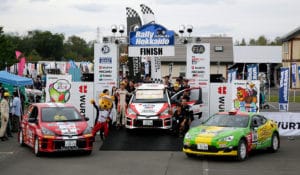 Over in Europe KYB provided technical race support, electronic power steering and suspension for World Rallycross teams EKS and the Monster Energy RX Cartel. Both teams raced in ten rounds across the globe. For the first time EKS were without team founder Mattias Ekström in the driving seat, instead opting for Krisztian Szabo who raced brilliantly in his first full supercar season to finish in 10th. The RX Cartel barely formed in time to enter the 2019 season, however they defied the odds to come in 3rd in the team standings with drivers Liam Doran and Andreas Bakkerud both gracing the podium during the season. Bakkerud collected a win in the Canada race, and finished level on points at the top of the leader board for the 2019 season after a controversial final race. The Norwegian finished 2nd overall due to race wins – a phenomenal effort given the circumstances at the start of the season.
On behalf of all at KYB Corporation, congratulations to all of our teams and support staff for some great results in 2019, we cannot wait for 2020!