This weekend saw the return of Rallycross, with some obvious differences as there were no fans in attendance. The event was held at the world famous Holjes circuit in Sweden, on the same weekend as what would have been the FIA World Rallycross Championship. Instead, it was the All Star Magic Weekend- where the audience could follow the competitions online.
It was a strong and successful start to the season. KYB Team JC driver Larsson prepared for the forthcoming World RX season in the latest-specification Audi S1 Supercar and began the weekend with victory in round one on Thursday. He also had the pace in mixed conditions in round two on Saturday and Sunday and finished second in the final to take the championship lead.
This was a great warm-up for our supercar drivers and Swedish driver Robin Larsson's first race with KYB Team JC. Although this race was mainly to test, a race is always a race. The new car worked perfectly and we are very happy with a win and a second place for Robin.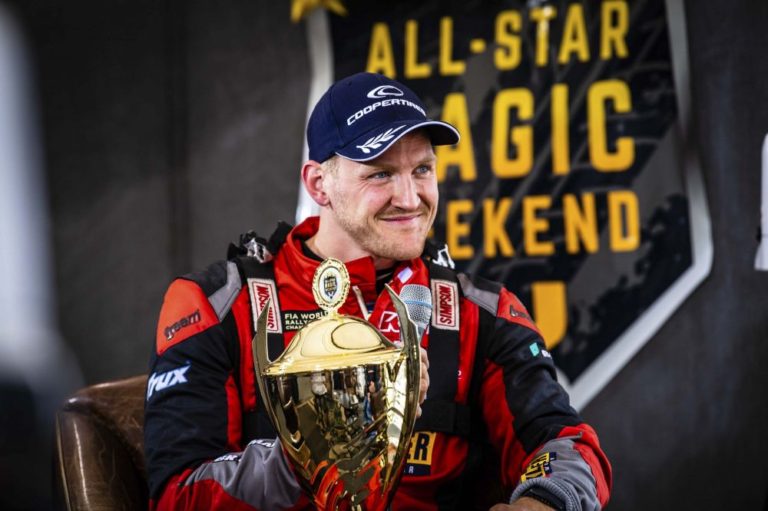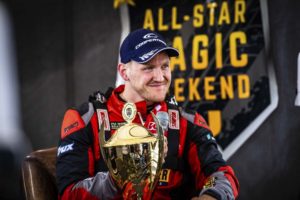 Robin Larsson explains "We've had two very good events here. For the first time in the new car, I got into it quickly and we increased the pace over the weekend. Starting with a win in the first round was a nice result for me and the whole team. In the final on Sunday, it was raining hard and we knew the start would be critical. It was a shame that we lost out there to Johan Kristoffersson, because apart from that we had the same lap times. At the same time, Niclas Gronholm made a mistake in his semi-final, so it shows how small the margins are. It was a tough weekend, so a second place feels good anyway. We came here as a warm-up for the World Championship and now I know that we are okay in the rain too when we get going. The team have made the car have made the car work like clockwork. Our pace was good against the other World RX drivers, Niclas who was really sharp last year is a good measure. Now we just need to make some small adjustments and get better starts."