The World Rallycross Championship made its way to Finland for the first time since 2014, KYB Team JC's drivers arrived with a mixture of experience, Ekström having never raced there before and Larsson having won there last year with RallyX Nordic.
For the second weekend running, it was a double header with round 3 and 4 taking place on Saturday and Sunday – a huge ask for all team members involved.
On day one, despite the lack of track experience Ekström was straight to work, winning his race and posting the second fastest time of Q1. Q2 went well, and despite being pushed into last place in Q3, Ekström recovered to post 8th fastest time, ensuring he finished the qualification in second overall, securing a spot in the front row of the semi-finals.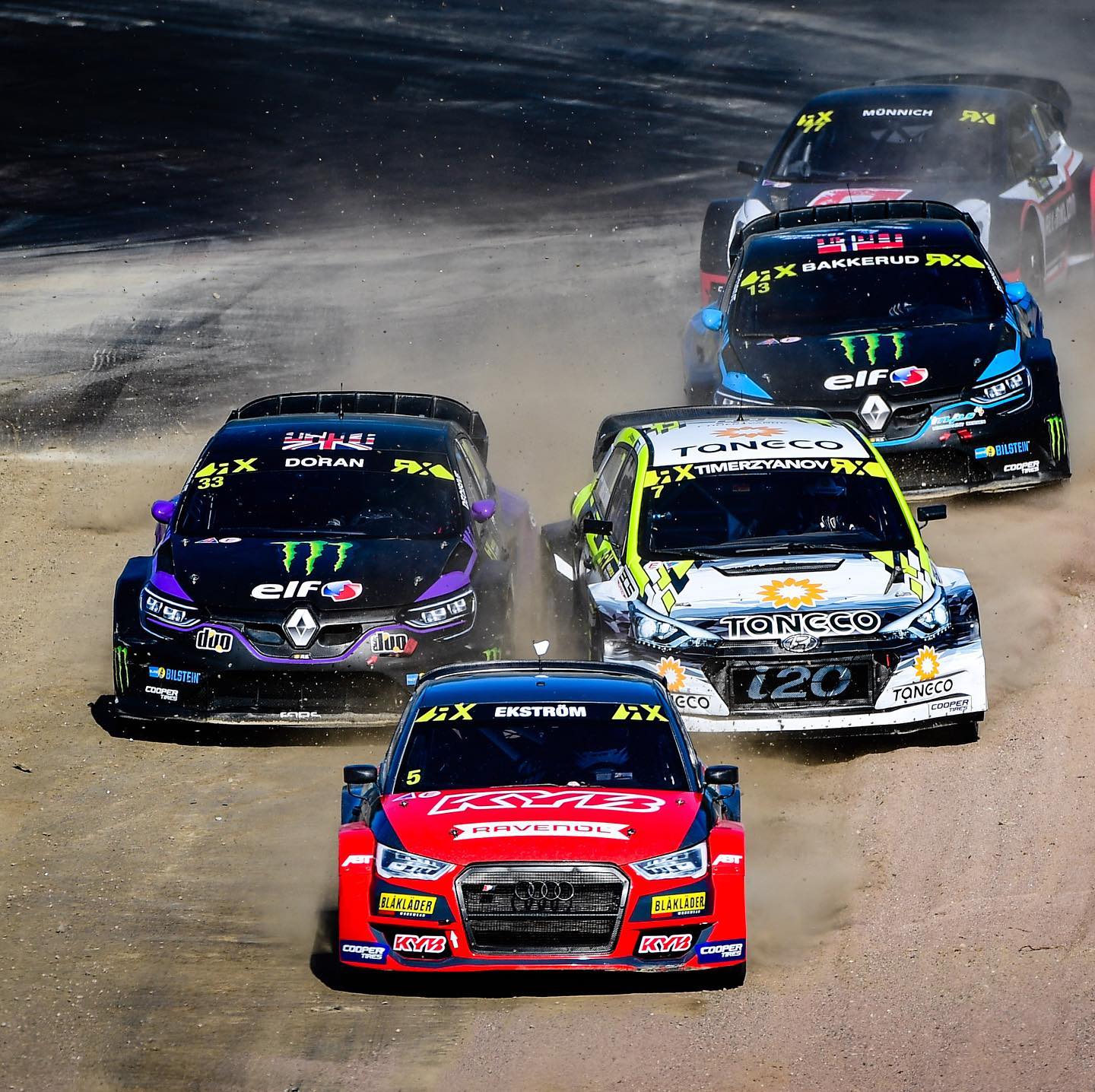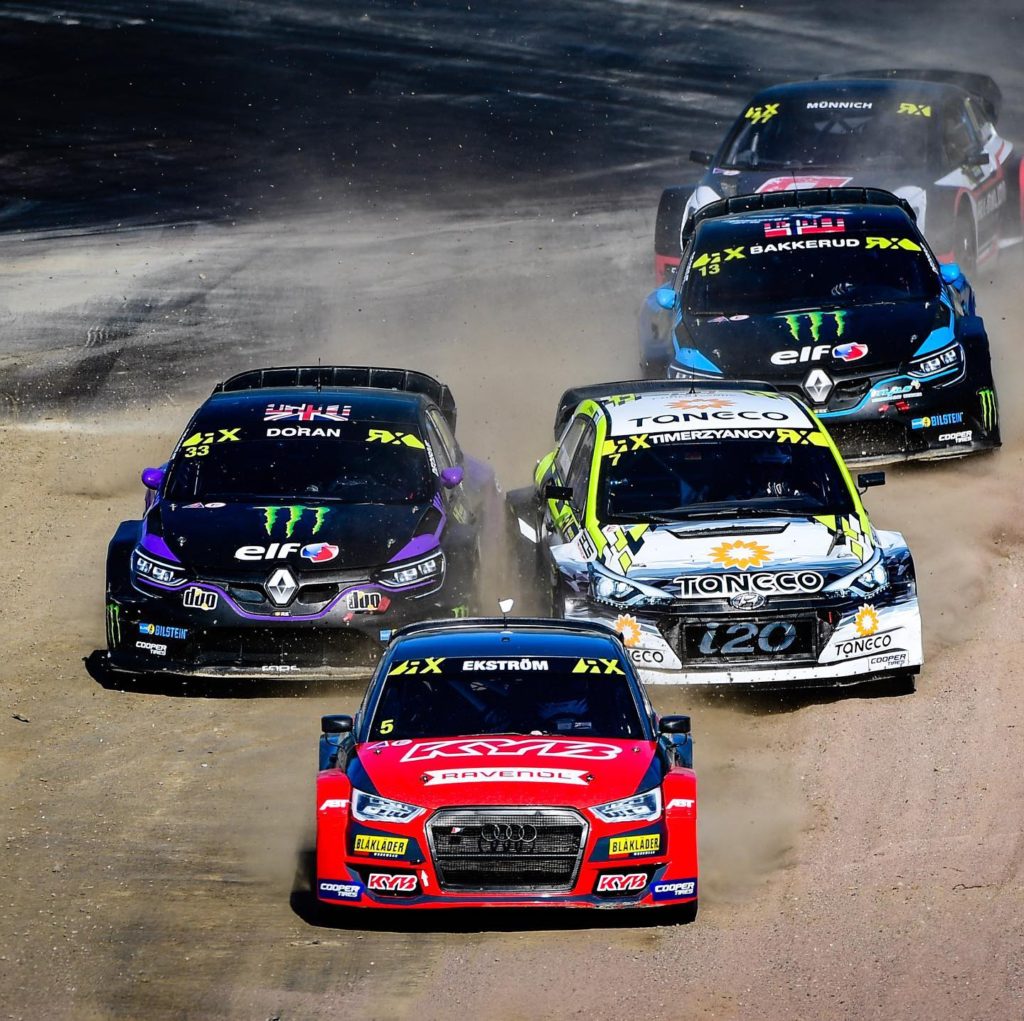 Teammate Robin Larsson initially struggled on the Finnish circuit, running into traffic and receiving contact from other drivers, but he showed his class in Q3 with a huge send on the first corner to get in front and set the second fastest time.
Both drivers made it into the same semi, however neither finished the race. Ekström suffered an electrical failure while racing well in second, and Larsson got a puncture whilst pushing hard later in the race. A frustrating end to Round 3, however the drivers would only have to wait until the next day to try again.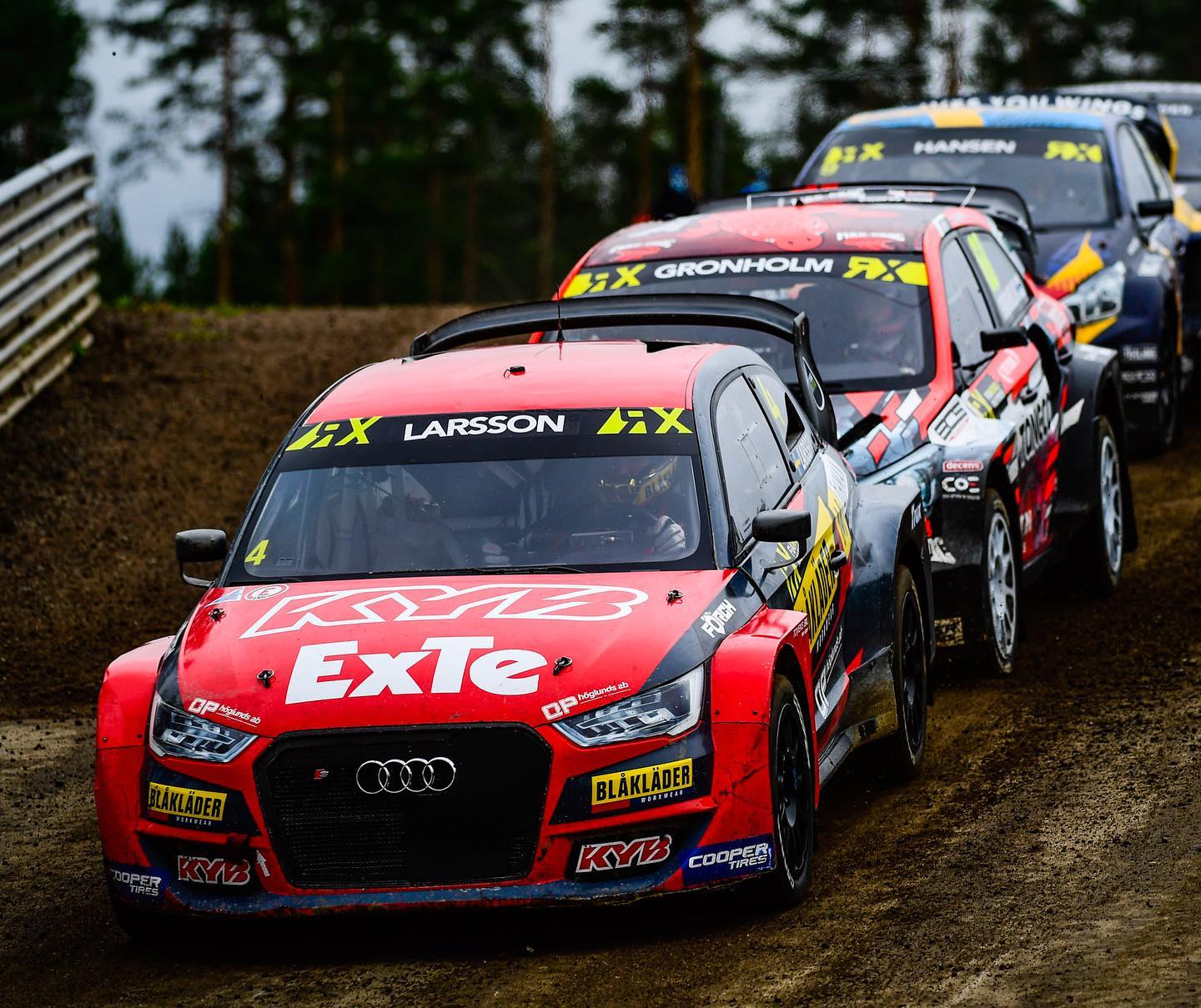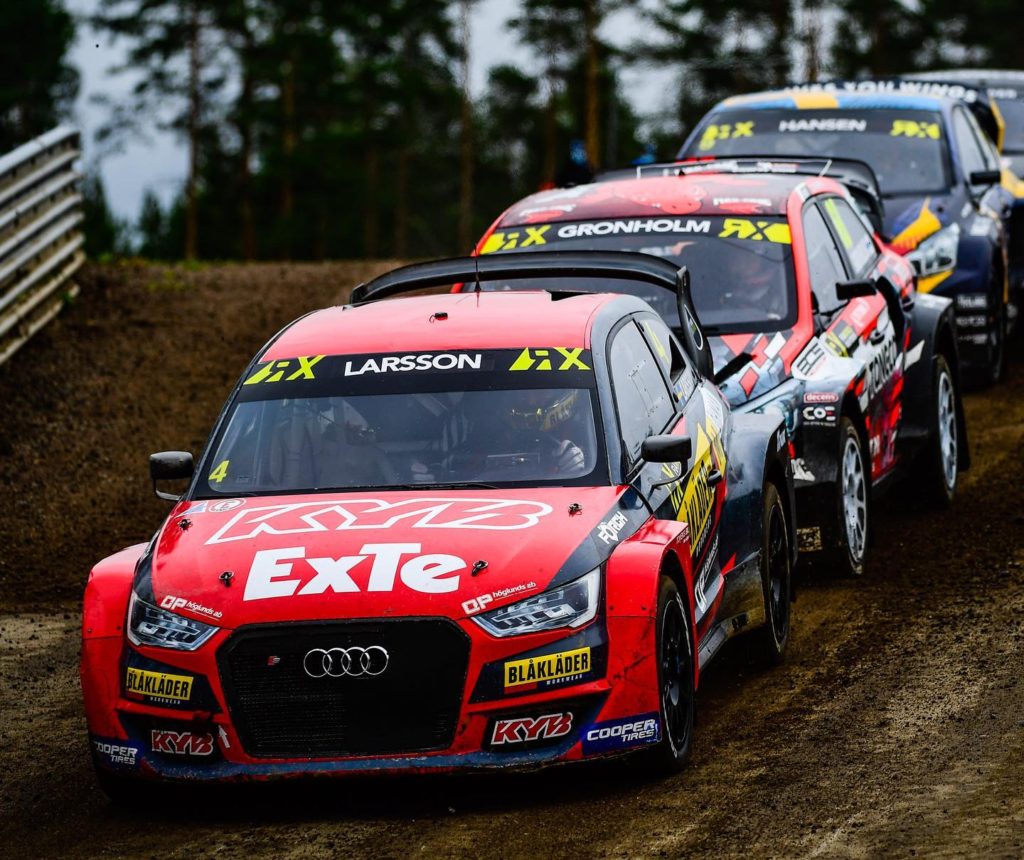 At the end of Round 3, KYB Team JC remained 1st in the Team Championship, with Ekström 2nd and Larsson 5th in the Driver's Championship.