On to the Sunday for Round 4 of the World Rallycross Championship 2020. In wet and difficult conditions KYB Team JC had their chance to improve on yesterday's frustrating results.
Ekström qualified third, racing well and setting a fastest lap of the day in Q2. He came second in his semi-final to make it into the final. Unfortunately, Larsson had a more difficult time. He finished ninth in qualifying, making it to the semi-finals where he would finish fifth. In some of the muddiest conditions experienced in WorldRX, Larsson's windscreen wipers stopped working, just as he was pushing to get past Rytkönen and into third place. Completely blinded by mud, Larsson did well to finish the race at all.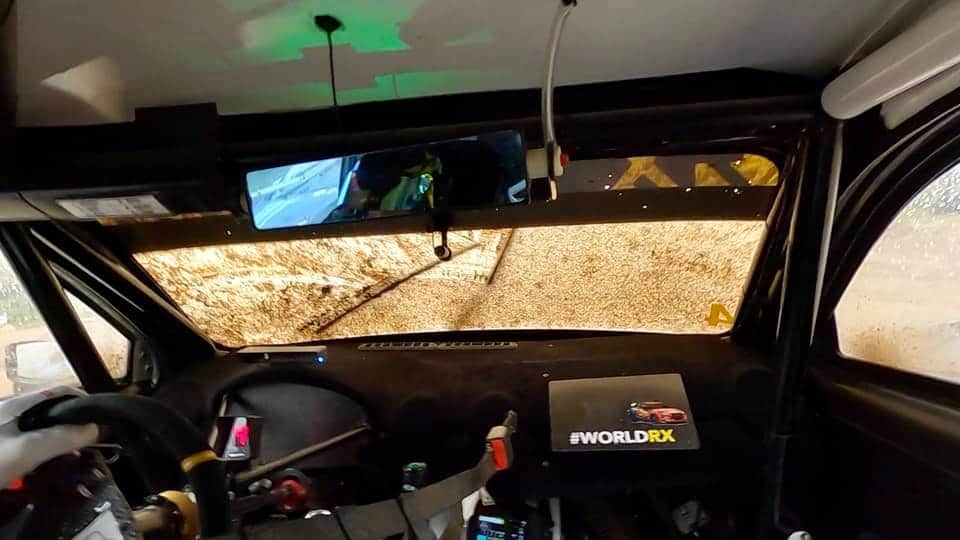 The final was another mud bath. Without RX2 and EuroRX to develop the track in between races, the conditions remained incredibly difficult. Ekström spent most of the race behind the eventual winner, pressuring strongly but not able to force a mistake out of Grönholm. With huge pressure on the final corner joker, Ekström held on for second, with title rival Kristoffersson pushed out to 4th.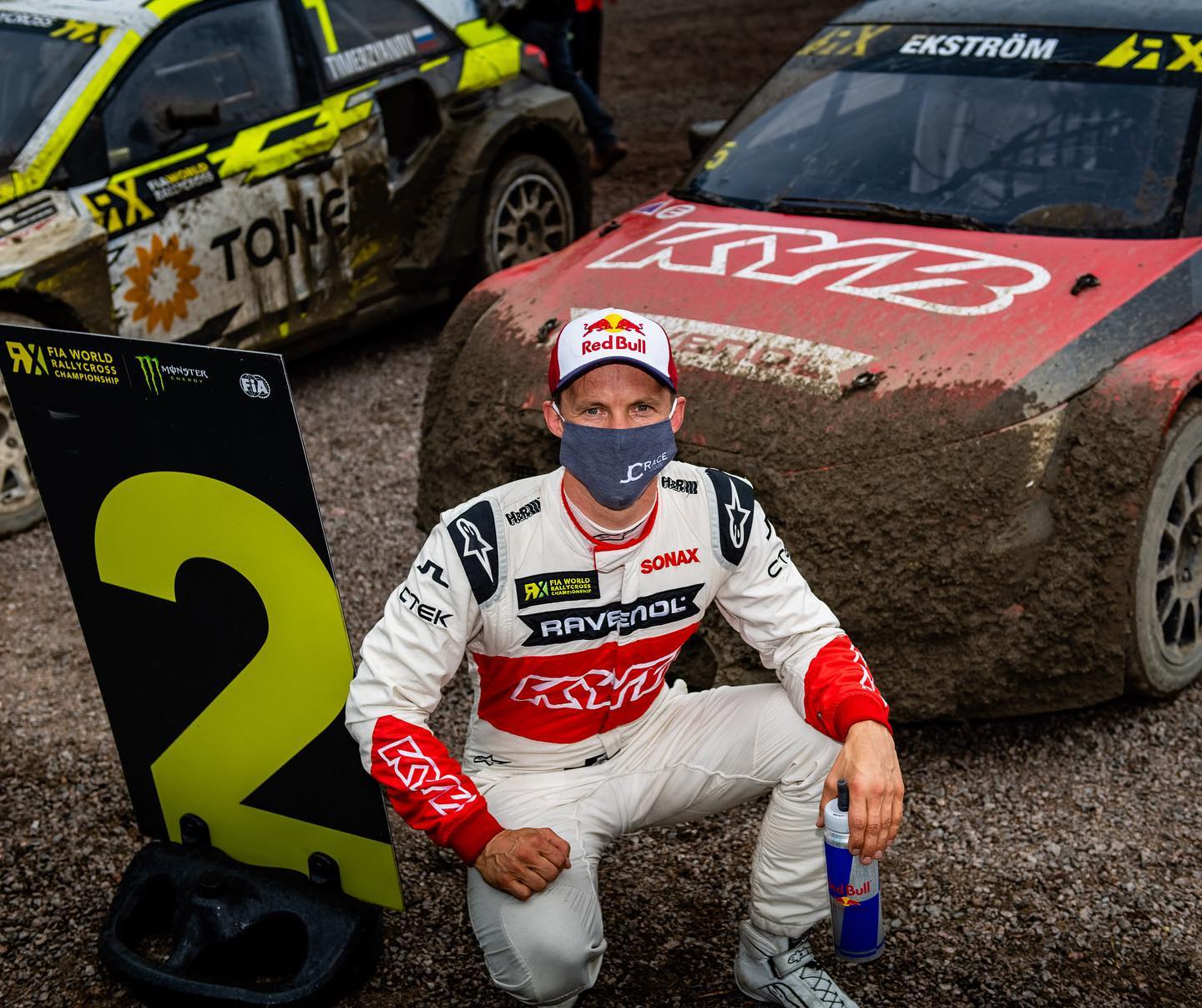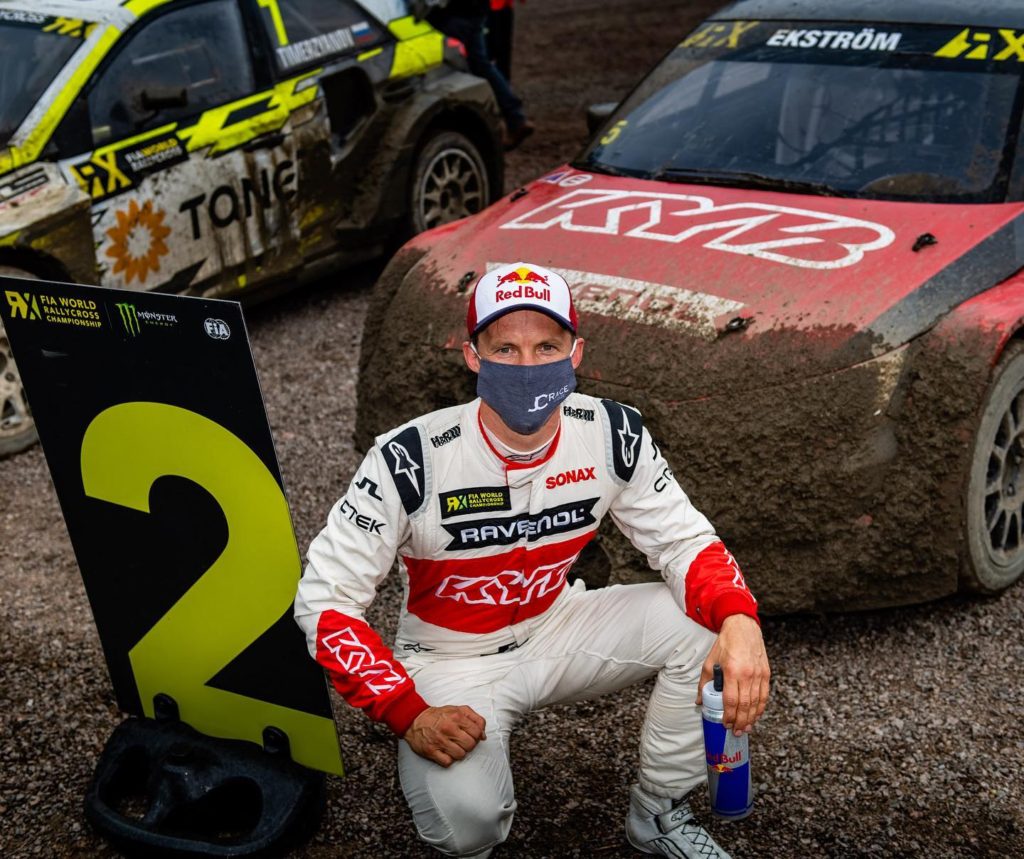 The team continues to lead the Teams' Championship, by a margin of 19 points, with Ekström still second in the Drivers' Championship. Larsson is now sixth.
KYB is a proud partner of EKS and JC Raceteknik as they battle it out for the FIA World Rallycross Championship with KYB Team JC. The cars all use KYB dampers and electronic power steering and are supported by expert KYB engineers. All eyes are now on the next race in Latvia, another double header on 19th and 20th September.