The team made an early statement first thing in Round 6 – performing not even one free practice lap. On an abrasive track like Riga, tyre management is key. KYB Team JC were saving every last millimetre of rubber for the competition.
Again, more bad luck saw Ekström drawn on the outside of race 1. Yet again, he made light work of overcoming it. The Swede went fastest in Q1, just coming in faster than teammate Larsson who went 2nd fastest. They lined up side by side in Q2, Ekström again going fastest of everyone, Larsson unfortunately coming in 15th after clipping the tyre wall when pushing hard in the joker lap. The focus was all on Larsson for Q3 who needed a huge performance to drag himself up from P7, onto the front row for the semis. Larsson duly delivered, going fastest overall to finish qualifying in P3. Ekström finished qualifying in the top spot. KYB Team JC won every single qualifying race – the late night of altering planning was clearly paying off.
The teammates lined up on the front row of semi final one and dominated it from start to finish. Ekström started well and Larsson strongly held off the chasing pack. They finished in 1st and 2nd and went into the final with Ekström crucially still having two new tyres in the bank. A perfect start in the final from Ekström put him in 1st place after turn 1 and that's how he finished the race, claiming the 12th WRX victory of his illustrious career and his 2nd of this season. Larsson raced strongly and took 3rd on the final lap. The team's race, joker and tyre strategy had worked brilliantly and KYB Team JC had the first double podium in their short but exhilarating existence.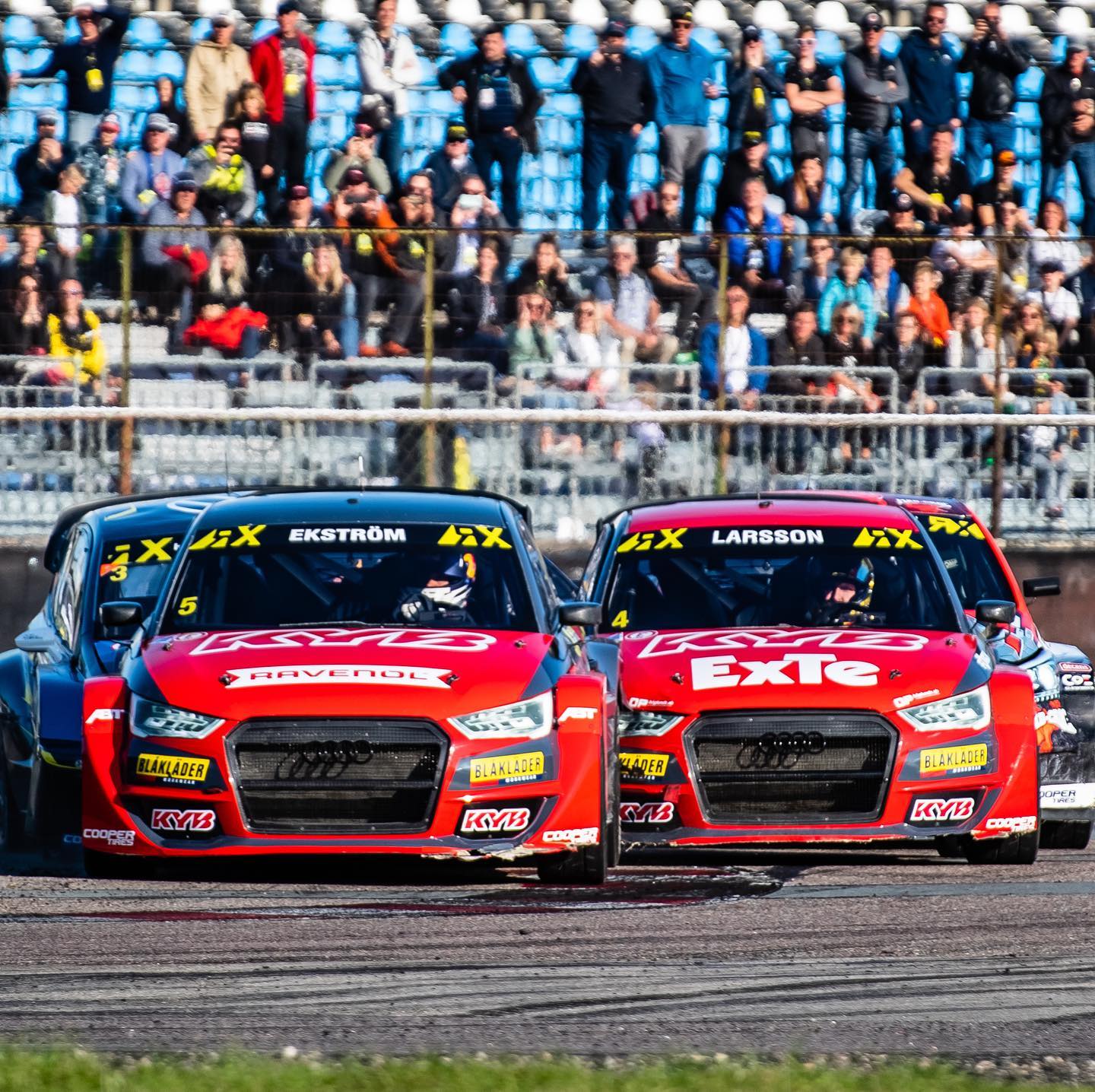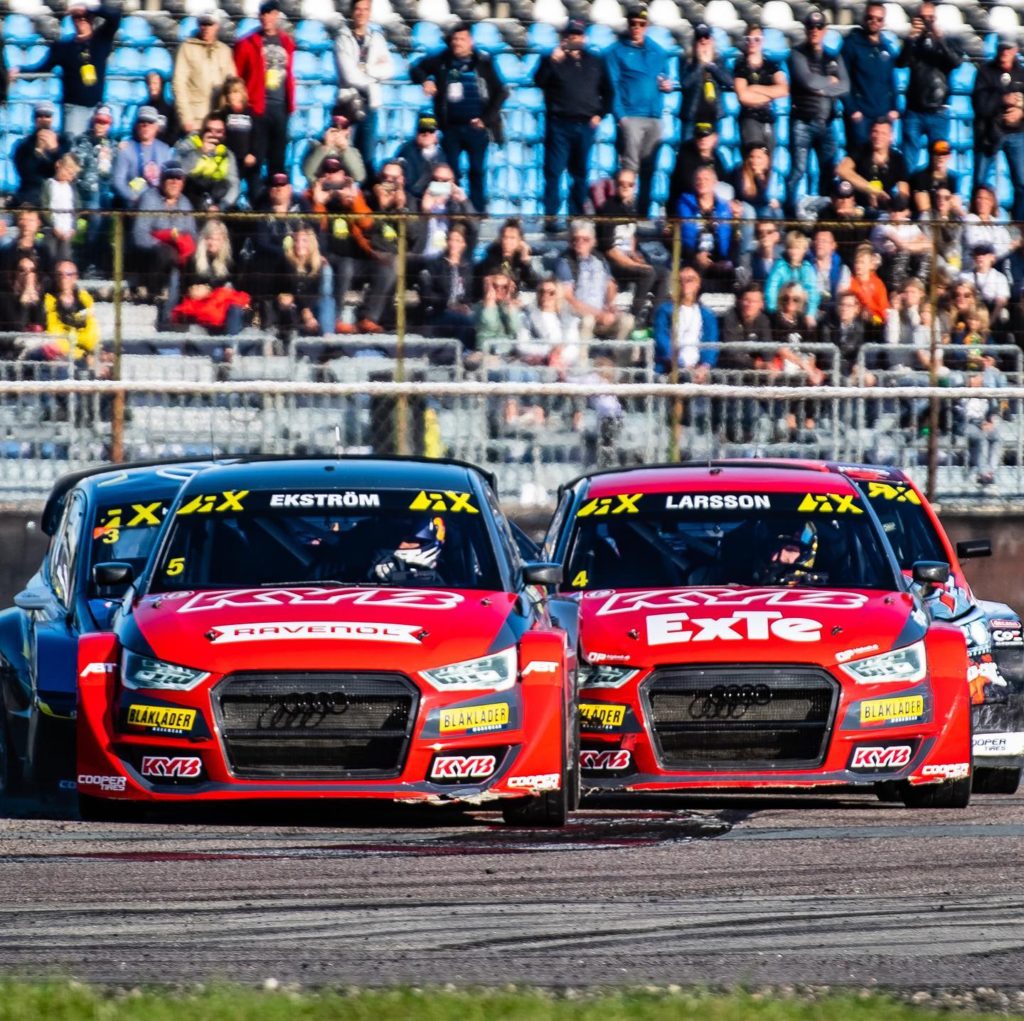 The team are now a huge 43 points clear at the top of the Team's Championship, with Larsson up to 5th in the Driver's Championship and Ekström in 2nd, cutting the gap to 1st to 17 points. Ekström, racing with the kind permission of new employers Cupra and ABT, will now try to secure his seat for the final rounds of this unique WRX season.
KYB is a proud partner of EKS and JC Raceteknik as they battle it out for the FIA World Rallycross Championship with KYB Team JC. The cars all use KYB dampers and electronic power steering and are supported by expert KYB engineers. All eyes are now on the next race in Barcelona, another double header on 17th and 18th October.