Swedish team KYB Team JC, running in their first ever FIA World Rallycross Championship, has been crowned as the 2020 World RX Teams' Champion, by a margin of 16 points over its nearest rival. Swedish driver Mattias Ekström meanwhile secured second in the World RX Drivers' standings, with team mate Robin Larsson in sixth place.
After a unique season comprising eight rounds in four different countries, the cancellation of the ninth and final round (set to be run at the Nurburgring in Germany), has been officially announced. Therefore, having dominated the World Championship Teams' points from the first round, KYB Team JC has been confirmed as the World Champions.
Two drivers represented KYB Team JC on track: Former World RX Champion Mattias Ekström and reigning Euro RX and RallyX Nordic Champion Robin Larsson. The team's highlights in 2020 have included winning the second round of the season at Höljes (Sweden), as well as a double podium in Riga (Latvia). Ekström scored two wins during the year and three second places to finish second in the World RX Drivers' Championship, an incredible result given he was a last minute replacement for Janis Baumanis, unfortunately dropping out due to budget constraints caused by Covid19. Larsson raced in typically impressive style throughout the season, qualifying for the final on four occasions and finishing in second place in Latvia. He finished sixth overall in the Drivers' Championship.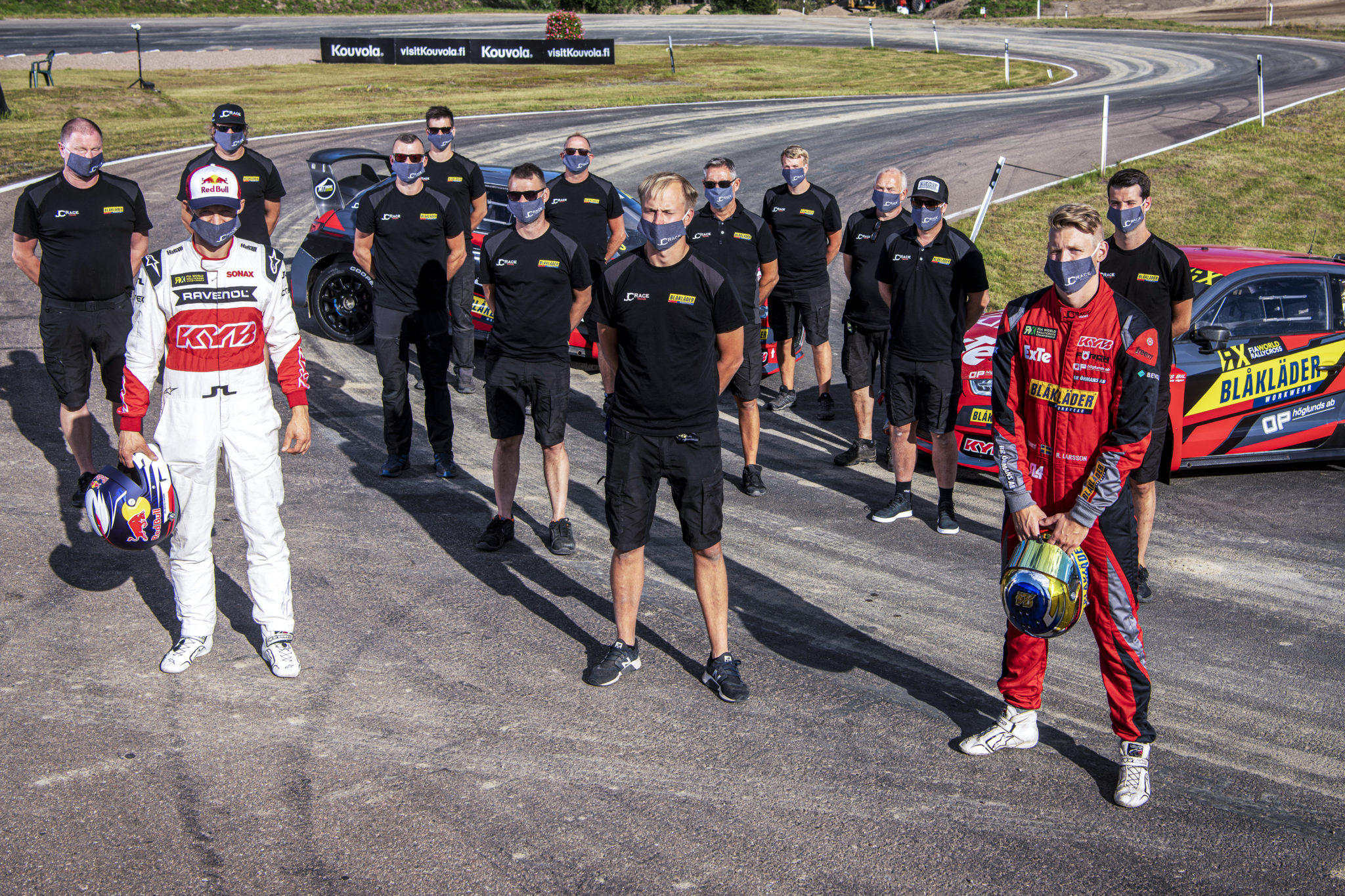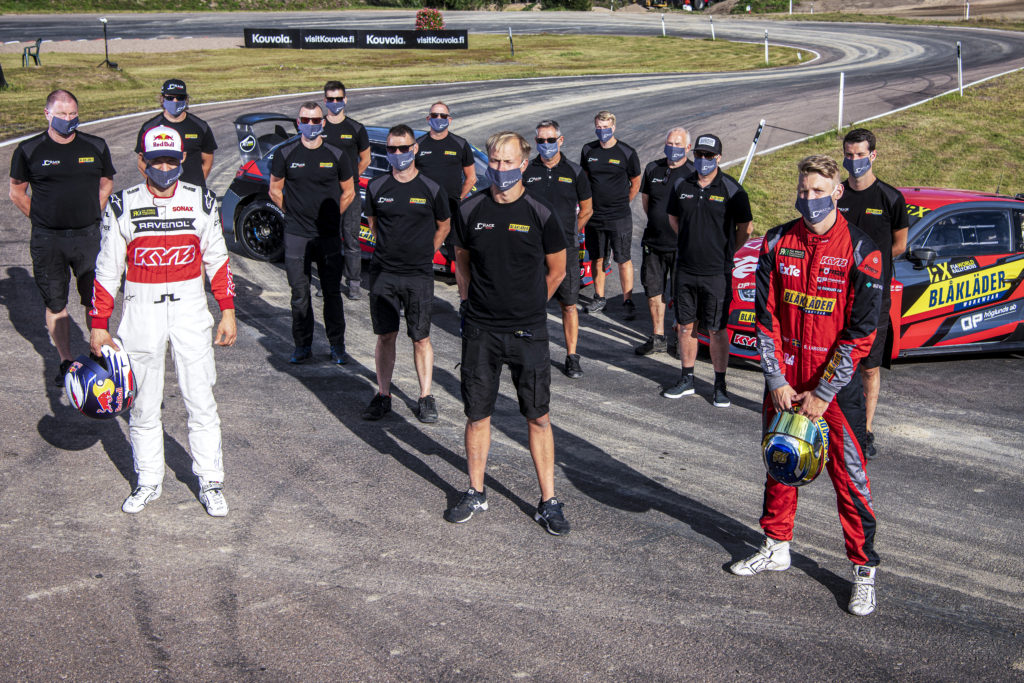 "I think it went better than expected to complete the season despite Coronavirus", states Ekström. "A year ago I said that the chance was zero that I would return to rallycross, but I had to jump in and it was full push again. We had a little trouble with some things, but that's also part of the rules of the game. It's fun that there are sponsors and companies who are willing to invest even in tougher times, especially since a lot of things have been quite last minute. I am also very proud to see how KYB has developed shock absorbers that can win the World Championship."
All of the team here at KYB Europe extend our congratulations to all of the crew at KYB Team JC, battling the toughest line up of drivers in years and the toughest set of conditions and restrictions ever seen. Special congratulations also to EKS, the constructors of the Audi S1s and our partners in developing World Championship wining dampers – and the KYB motorsport engineers based in Japan.