Mats Öhman is a Swedish rallycross driver who suffered a spinal cord injury leaving him paralysed from the waist down after breaking his back in a snowmobile accident in 1998. He was an accomplished Snowcross competitor – he is a 7 time Swedish champion, he won 2 Nordic championships and was a European champion. He was also a Motocross rider competing for 10 years.
Despite his injury, three years after his accident he started racing cars and he has since competed in the World Rallycross and European Rallycross championships, using a vehicle adapted with hand and arm controls.
KYB Europe was privileged to have the chance to interview Mats at the end of the 2020 season, where the car he drove was using KYB electronic power steering and KYB shock absorbers.
Describe the inside of the car, how does everything work?
My mobility continues to get worse, I would guess that I currently have about 10% mobility. I am completely paralysed from my armpit down, in my arms I have a little feeling and mobility left but nothing in my fingers. So everything is controlled with my upper body and I have no pedals at all. I start with a button in my mouth. Instead of a steering wheel, I have a steering wheel knob on a lever that I control with my left arm. I control the rest with my right arm. The throttle is backward and the brake is forward. I shift the gears with my elbow, upwards shifts up and downwards shifts down. By rocking sideways, the clutch sits in one direction and the parking brake in the other.
We have reworked the frame so that I can get in and out of the car myself. As I don't have the mobility in my body the chair is also redesigned. It has parts on the side that hold me tight and make it firmer. Then the guys have to tighten the belt really hard for me to sit stably – I always have sore collarbone bones after competition.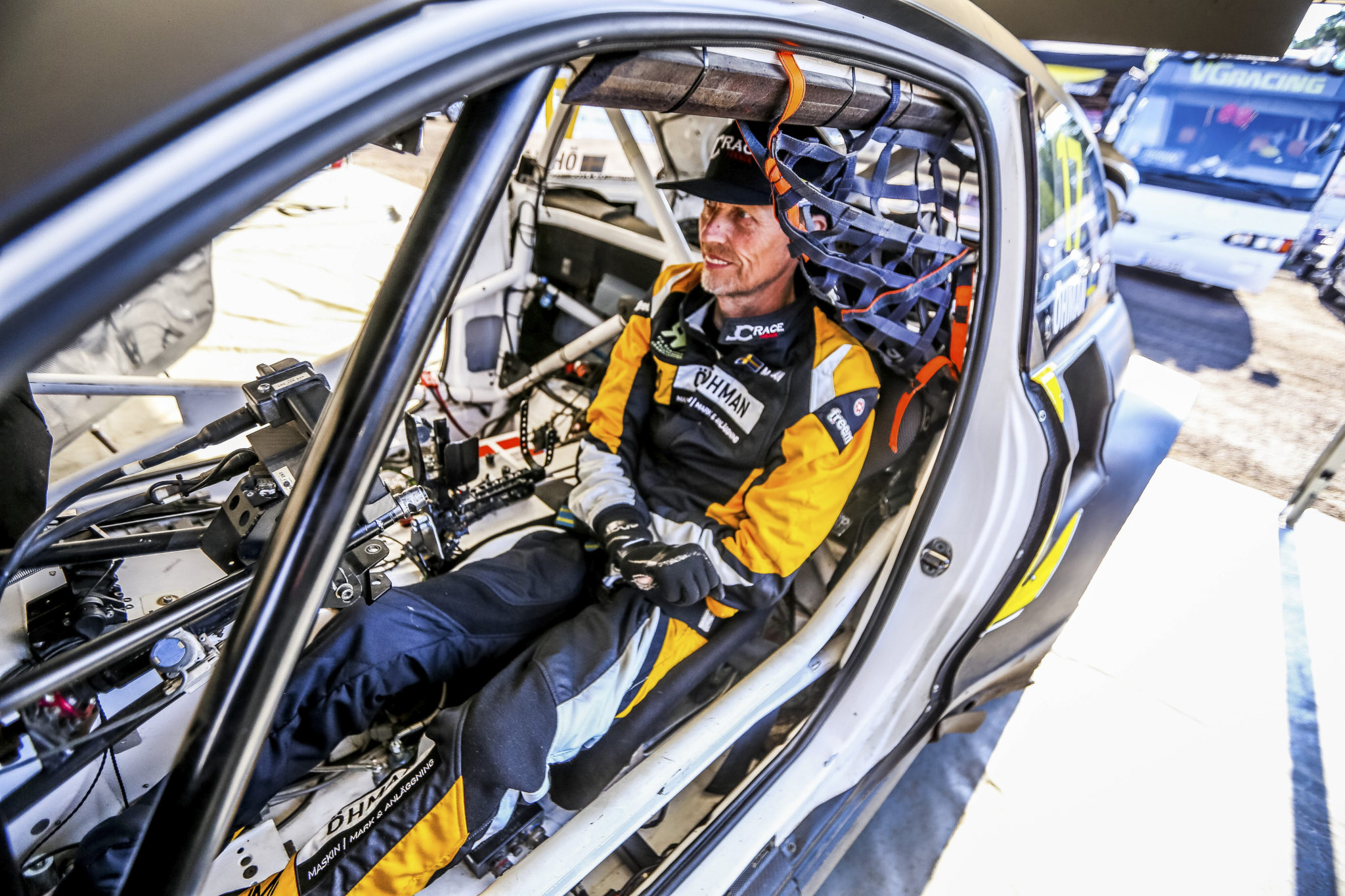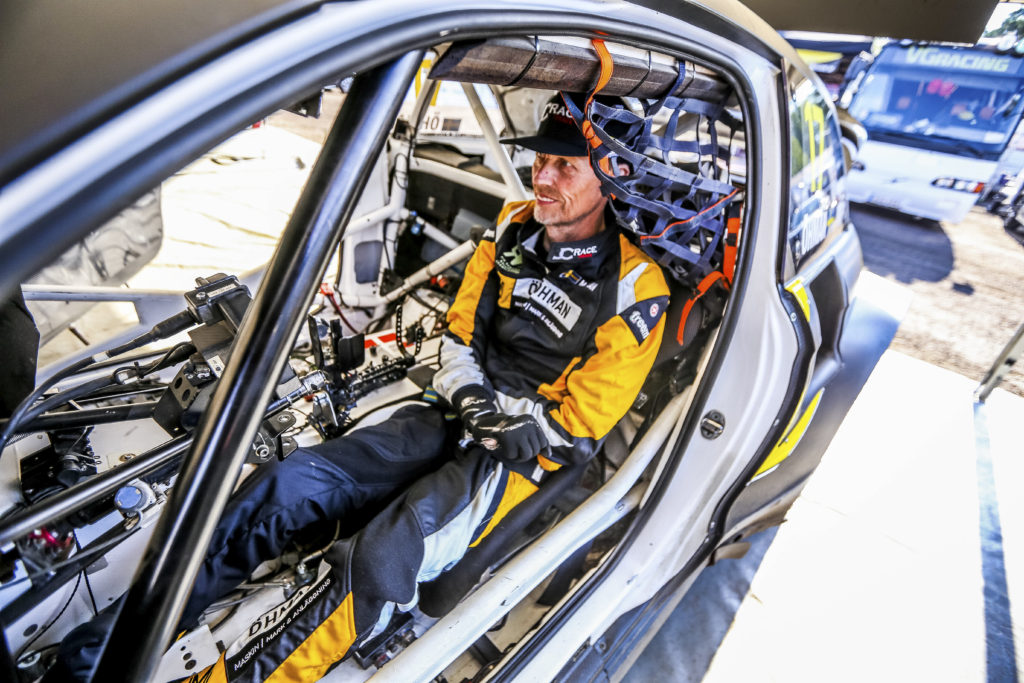 Have there been any new technological advances in recent years that have really improved the car for you and your needs / desires?
I started with rallycross in 2001, so there really is so much nice stuff now compared to when I started. Shift system, clutch, how I control and so on – it can't even be compared. I'm an optimist, so we can just refine the valves, continue working with the starting system and get the car to where I want, and we'll make it really good! Age is a little against me, but we can take this. At the same time, development is progressing rapidly.
The new Audi S1: How much work did it take to rebuild it? How long did it take? What was the biggest challenge in the process?
Since 2001 I have built many cars and spent as much time as possible on this – I've tried most things. So I've had a finished concept for many years and a system that works for me. But then there are still always some constructions and little fixes. For me, it's incredibly important that exactly all levers and mounts are in exactly the right place – otherwise I will not reach and then of course it is not possible to drive. So it's terribly important that we get the location right. Therefore, it took about 2.5 months before everything was in place in the Audi. Now I am close to being completely satisfied.
The other drivers can use the handbrake in corners while I, who cannot do that manoeuvre, have to take the corners perfectly. So I drive completely differently with my differential than everyone else. I had a bit of a problem at first, but then we made a change on the differential and set it for wet ground – it worked well for me on dry.
How is the problem with the start going? It looked better as the season progressed.
The biggest problem we have is the starts. It's an advanced control system to start with. At the beginning of the season we had a delay in electronics. I start with my mouth and there was a slight delay before I the car let go, so at first I thought "Have I become this old and slow?". But we got over it and the starts have progressed, even though we are not really there yet. The starts are incredibly important in rallycross, so we will rebuild the startup system even more for next year and do what it takes to make it happen.
You have been described as "the best testing teammate you can ever have", with a unique setup that gives you an "incredible feeling of a car". As the expert, what are your first thoughts about KYB Electronic Power Steering in your Audi S1?
As I do not have any working triceps, I control with my shoulder and upper arm, my forearm does the most. So I need it to be easy, therefore I have double power steering. Partly KYB's EPS, but also power steering on the steering gear. The advantage is that I can set KYB's EPS more precisely, both making it lighter and heavier. When I had too light EPS before, it was almost like I wobbled sometimes because it was so sensitive, but now towards the end of the season we could drive so it went a little heavier. The ability to adjust it more precisely is very good.
Same question, but regarding the KYB dampers?
It was a completely different world when I tested KYB's dampers for the first time. A completely different feeling to land, they just sucked on the car and after the jump I even thought "have I really landed?". Absolutely incredible compared to before. My body can't handle impact very well because I do not have the ability to resist, so with these I do not land as badly. It was a very good update.
Give us an insight into the importance of getting the dampers right, in order to have a successful rallycross season.
Wow, wow, wow – dampers are incredibly important! Without them, it doesn't matter what kind of engine you have on the car. Dampers are a whole science. When I was doing snowcross, we focused a lot on dampers. So I would say that I have a lot of knowledge in the field, but you never get perfect in that industry. It's cool, because there is always the opportunity to continue to develop. Knowing how to adjust according to the surface and weather, such things are both fascinating and incredibly important. I have a very good feeling with these dampers and think they help me get the car to where I want. I am grateful to be able to use the KYB parts, for me it was a boost to be able to drive with their stuff.
What would you say is the biggest highlight of your career?
I have competed in snowcross since 1977 and rallycross since 2001, so I have a few years of experience. In snowmobiling, the highlights are gold in the European Championship, Nordic Championship and Swedish Championship. In rallycross I have several Swedish Championship medals in Supercar and Supernational. I also have the track record in Strängnäs from 2010 which still stands today – it's really fun.
I also received the Sportspegelpriset at the Swedish Sports Gala 2011 (this is a big award in Sweden's biggest Sports Gala). I was actually supposed to be nominated in the Athlete of the Year category among the disabled, but I couldn't because I compete against people without disabilities.
Do you have any plans for 2021?
We do not know if there will be any more driving due to Covid, but what I do know is that we will continue to develop the car so it is ready. We will try to take it a step further than last year, then it will be very good. The biggest goal with 2021 is to get the car right for the starts – then anything can happen. I am a realist and will not be the fastest in the European Championships. But these cars are really good, so should be able to get into some finals.
What advice would you give to other people who have suffered life-altering injuries?
In my case, I thought of two choices: Either give up or do what I can with life as it looks now. I chose the latter. Of course, it's not easy when you are newly injured. I was really physically challenged and in the beginning I saw myself lying there with long-term care. I could not even touch my nose, could not dress myself – what could I do in life? But it is important not to give up. Tomorrow comes, no matter how injured you are and how dark it feels, there is always a tomorrow. There is nothing that goes as fast as snapping your fingers, but it becomes a whole new life and it takes time to adapt to it. But it is possible to live with a disability.
For me, there is no better rehabilitation than rallycross. I feel completely healthy in that car, as if everything works on my body. It's a magical feeling when you've been injured for as long as I've been. When I sit there in the car on the starting line in Höljes, for example, and see 50,000 people in the audience cheering. Then it can strike me what a thing I'm experiencing, that I can do this. Few are as blessed.
Unfortunately, there are few in motorsport who have a disability and we need more. I have had to go my own way all the time and never had anyone in the same seat to ask and discuss with. It would be fun if more people started, so experiences can be shared. I have been rebuilding cars for many years and would love to help if anyone asked me for tips.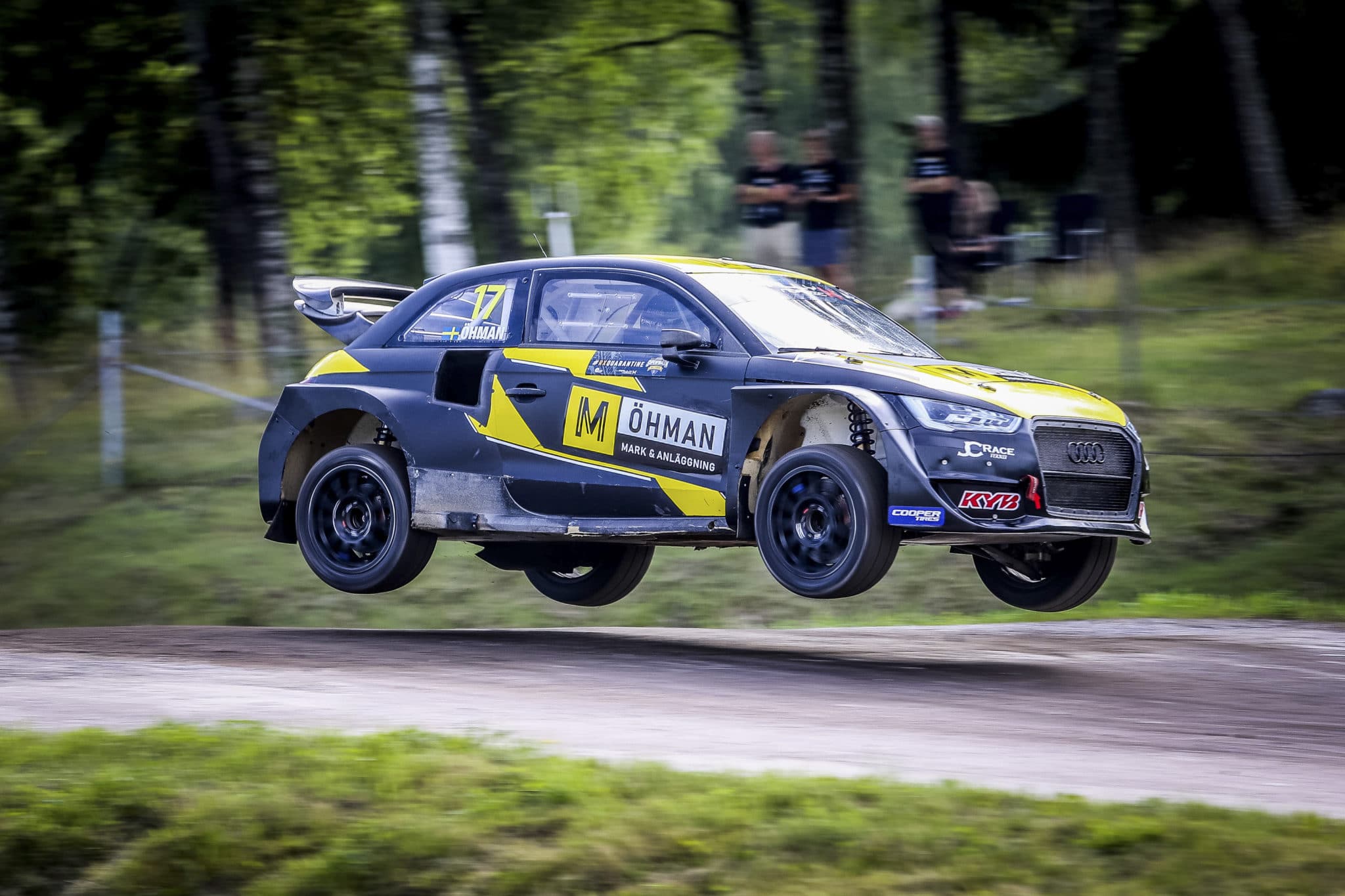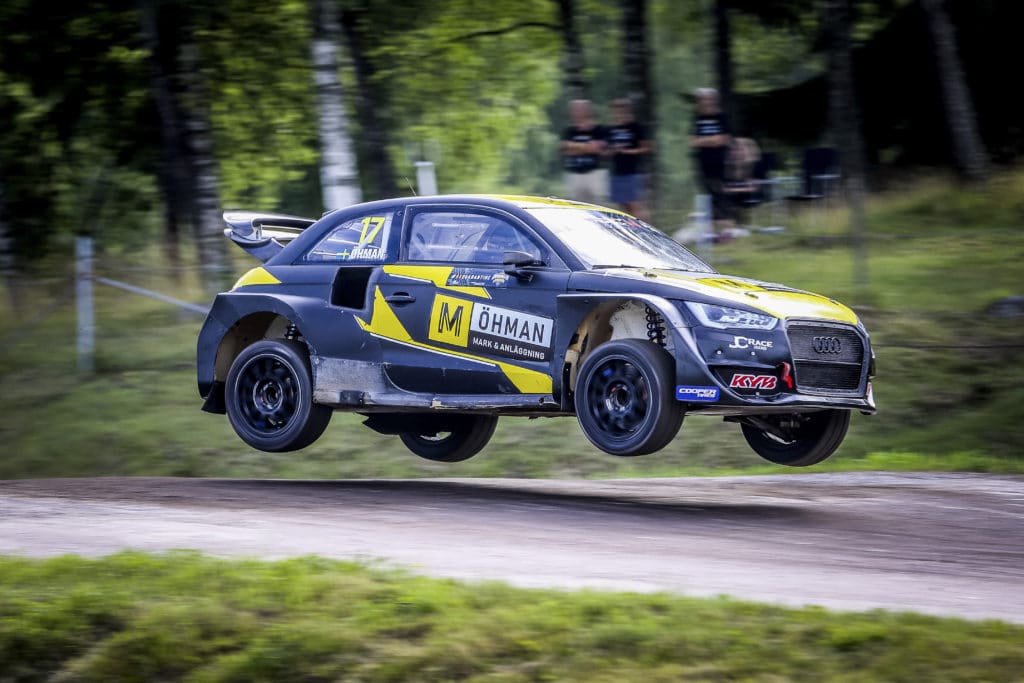 Quickfire Questions!
Favorite RX course…
Strängnäs, and Höljes of course.
Most difficult RX course…
Tierp (Sweden) is terribly difficult.
Your favourite race car…
My Audi S1, of course.
Your hero…
I have no direct idols, but there are many drivers who are incredibly good. For example, legends in MotoGP such as Valentino Rossi or Stefan Everts in motocross.
Most challenging competitor…
For me, it's in the car, it's the toughest opponent I've ever had.
Do you have any pre-race good luck rituals?
No, I probably don't. On the other hand, I am careful about how I want things around me, but not for luck, more for it to go smoothly.
What is your perfect pre-race meal?
I eat quite a bit during competition days. It must not be something heavily digested, so preferably pasta or something like that.
Post race, what do you do to relax and get out of "race mode"?
I always have a hard time sleeping after a competition because I have to go through everything in my head. It's an important process for me. Analyse all the heats, watch in-car video, look through data and so on. So only the next day can I really relax, and then I'm always completely exhausted.