World RX descended upon Höljes, Sweden for one of the calendar's most iconic race tracks. KYB EKS JC were looking to build upon an encouraging start in Catalunya RX.
Fresh from his RallyX Nordic victory, reigning World RX Champion Johan Kristoffersson set two fastest times in qualifying, winning Q1 and Q4. He qualified second overall in the Intermediate Classification to start on pole position in semi-final two. He raced into an early lead through the first corner and led from the front, set for a place in the final. Frustratingly on the third lap, a double puncture him out of the race just after setting the fastest lap in what looked like being a dominant victory on home turf for the Swede. He sadly didn't make the final and now lies an unfamiliar joint fourth in the Drivers' Championship.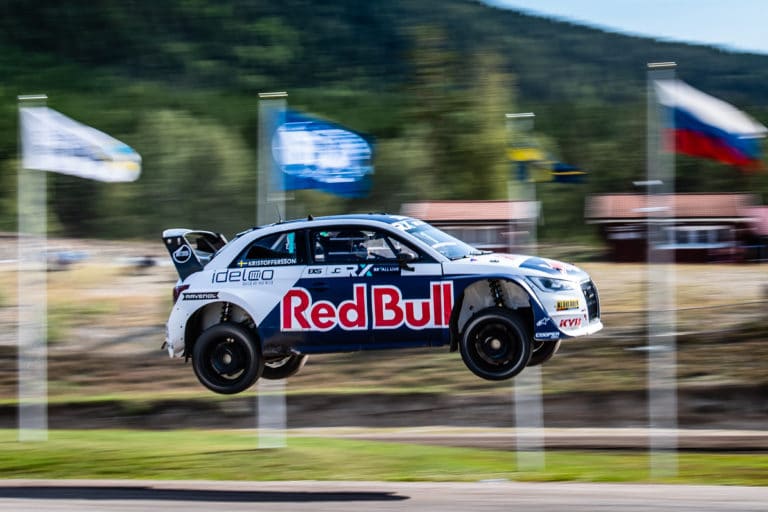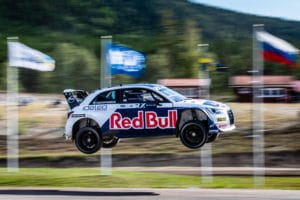 Things went better for team-mate Enzo Ide in the second event of his first full World RX campaign. After inconsistency plagued Ide in Barcelona, consistency was the order of the day throughout qualifying in Höljes. The Belgian finished in Eighth place in the Intermediate Classification and went on to finish third in his semi-final, despite a puncture. In the final, clever joker tactics lifted Ide to fourth by the finish, his best ever result in WRX. The result elevated him to seventh in the Drivers' Championship. KYB EKS JC remain third in the Team Championship.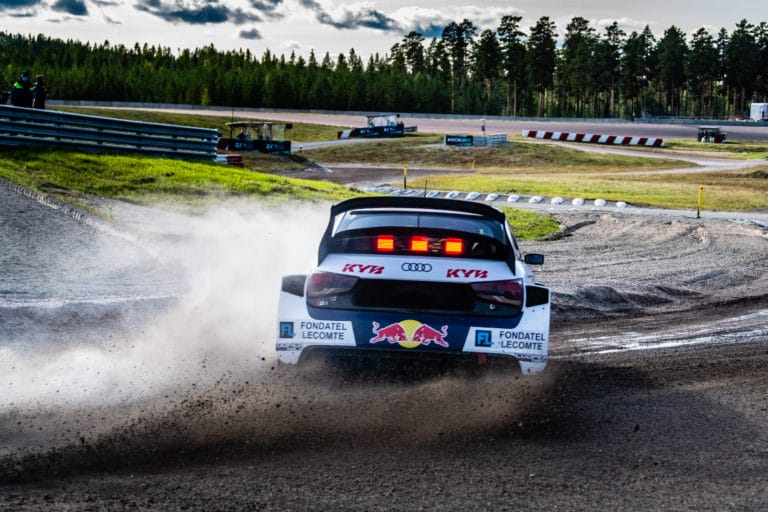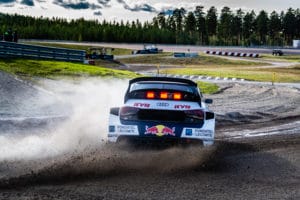 KYB is a proud partner of KYB EKS JC as they battle it out for the FIA World Rallycross Championship. The Audi S1 EKS both use KYB dampers and electronic power steering and are supported by expert KYB engineers. The next round of World RX will be held at Lohéac, France on 3-5 September 2021.