Finally, Johan Kristoffersson and the KYB EKS JC team have claimed a long-awaited and much deserved victory in the 2021 FIA World Rallycross Championship, the 25th of his illustrious career.
The fourth and fifth rounds of the series took place in Riga, Latvia, where KYB EKS JC stood on the top step of the podium in the second of the two races. Kristoffersson climbed up the Drivers' Championship standings to close on the early leaders.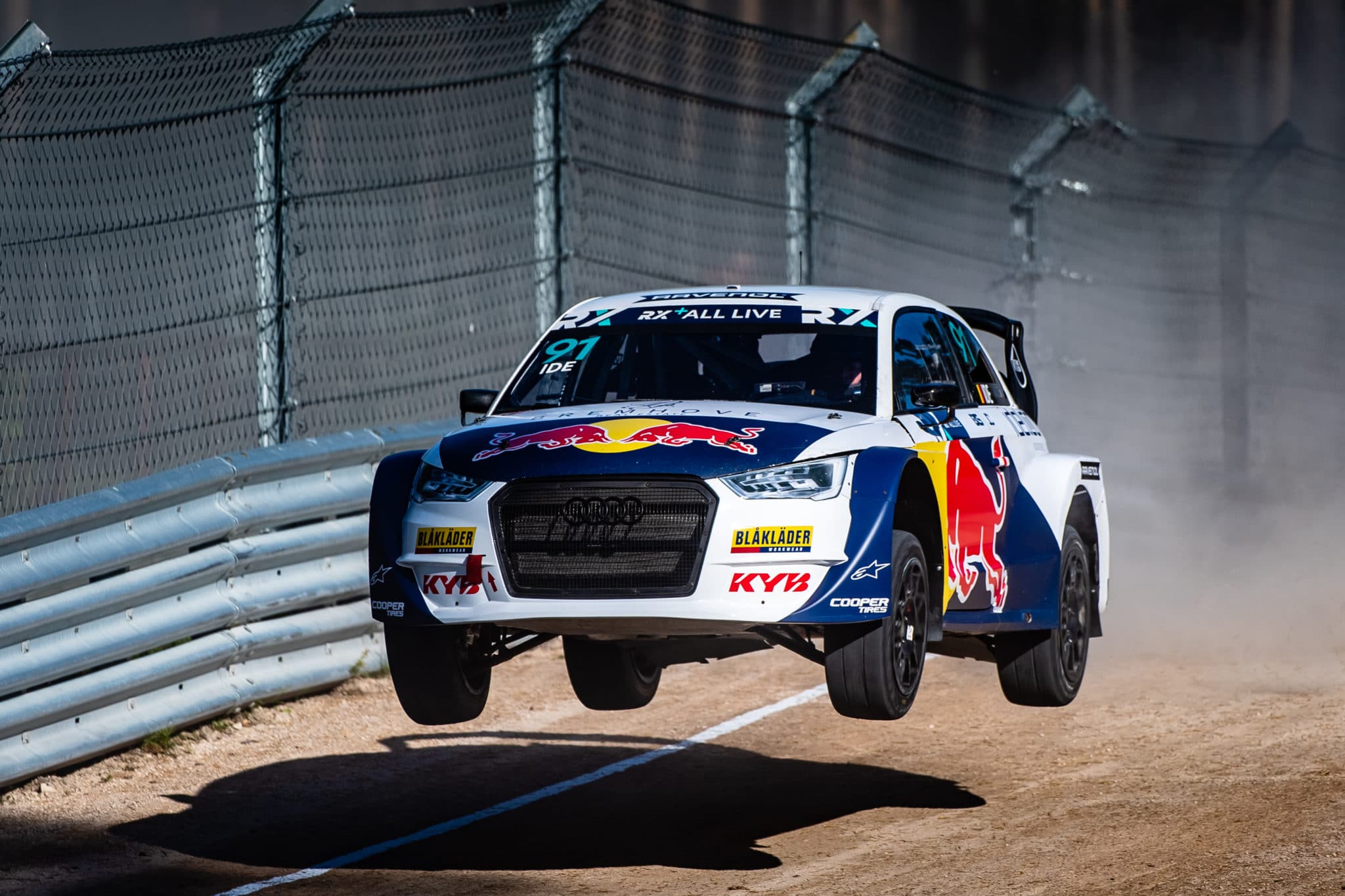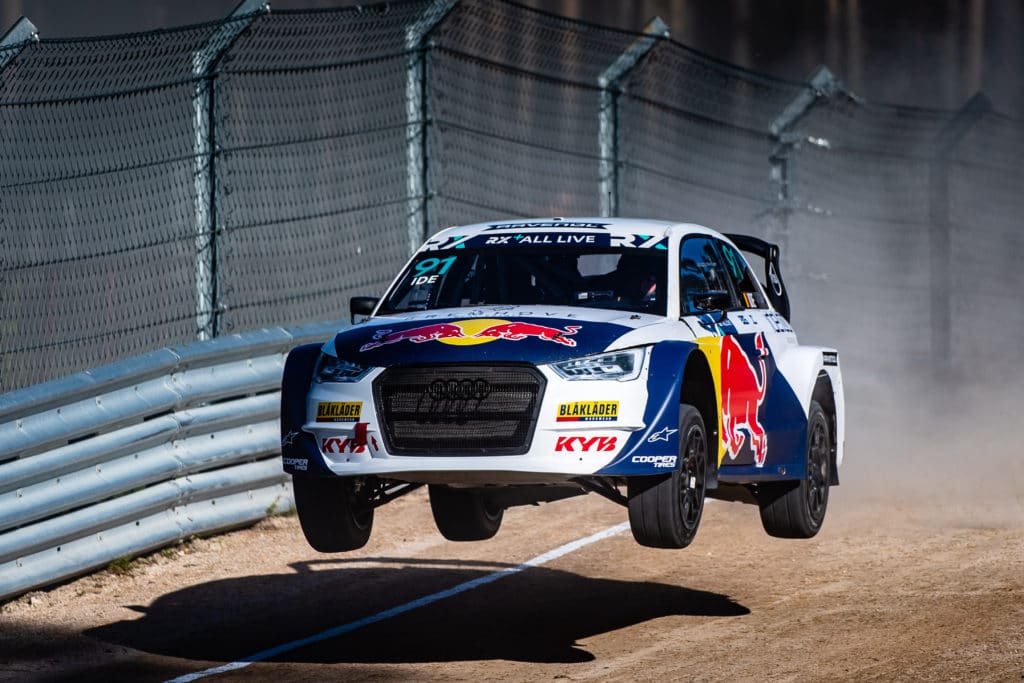 The weekend's first round was also a success in the Intermediate Classification and the semi-finals, but at the start of the final Kristoffersson's victory hopes, yet again came to an abrupt end. Contact with eventual winner Grönholm pushed the Audi S1 into a spin and off track. The incident cost time and damaged the car, however he managed to finish fifth. This meant Kristoffersson picked up more important championship points, helping to lift him to third overall in the Drivers' standings.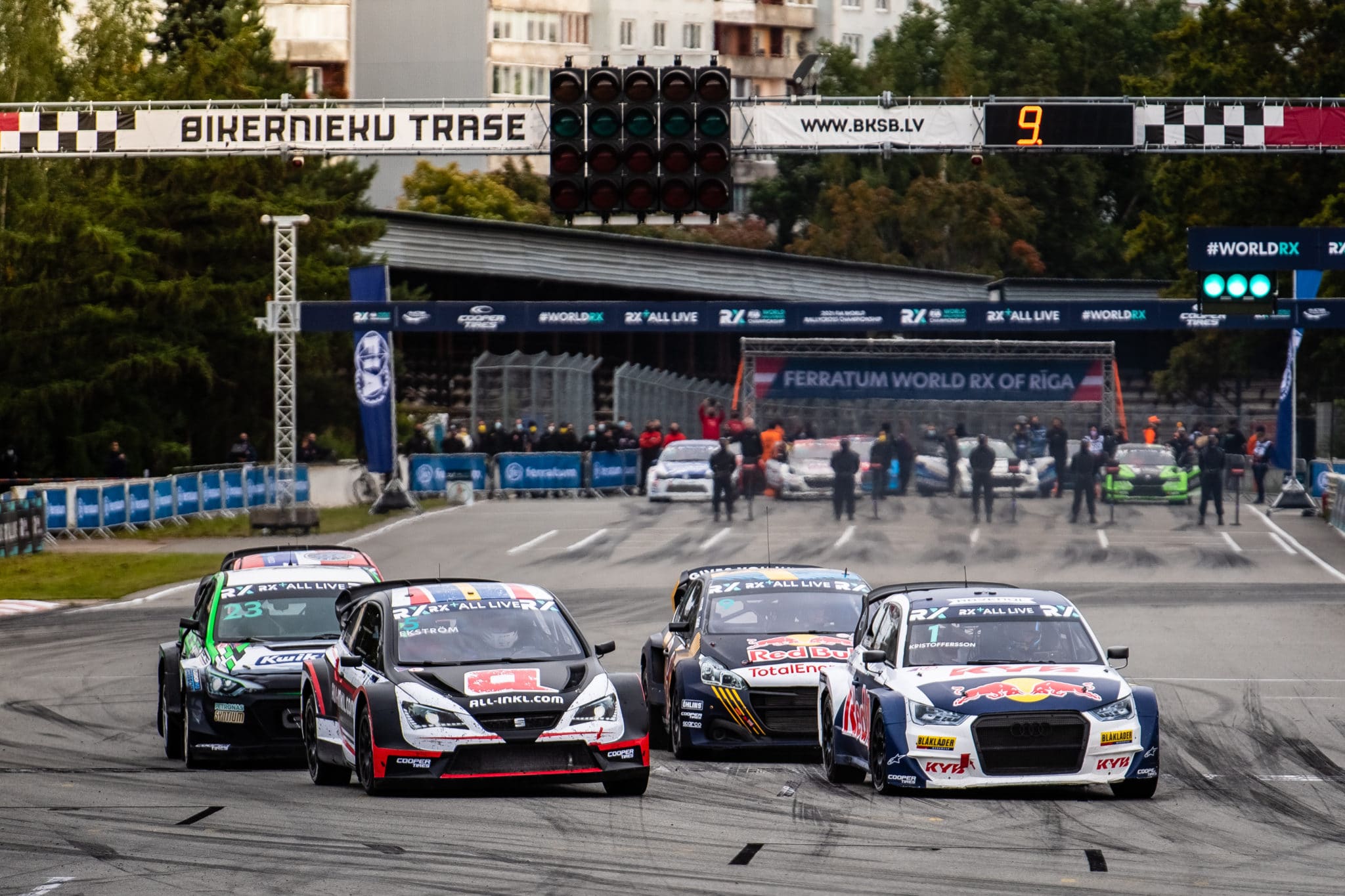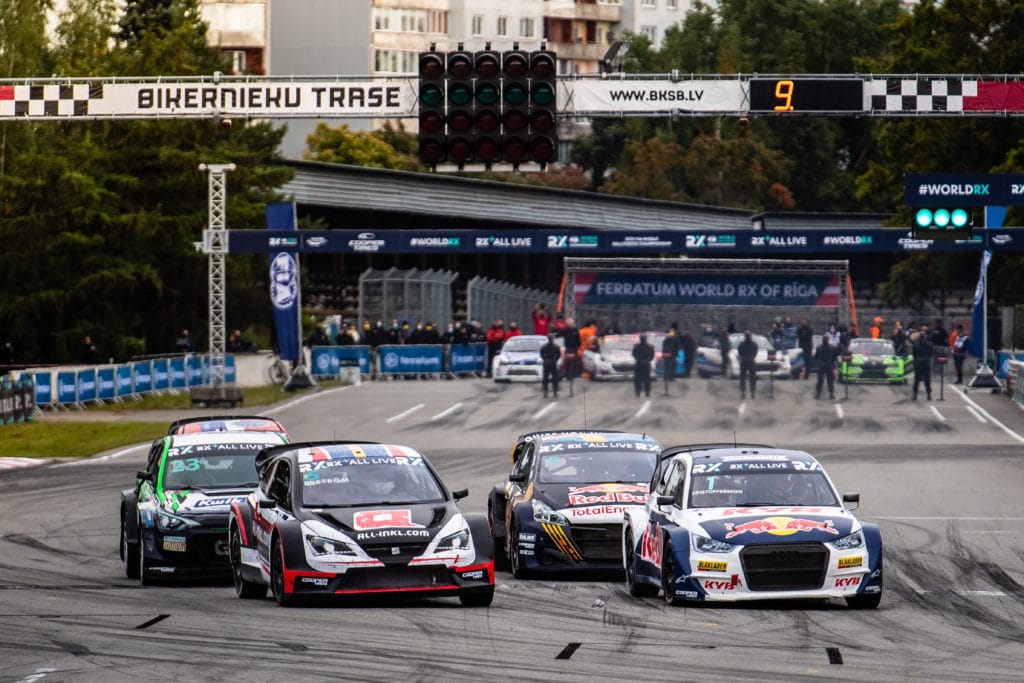 Kristoffersson came back in style on the Sunday, finishing qualifying in second overall before winning his semi-final. Starting the final on the outside of yesterday's winner and adversary Grönholm, he made the best start, moving swiftly around the outside of turn one to take the lead and on to claim his first win for the team. He closes the gap even more on the top two, setting up thrilling four man title chase for the second half of the FIA Word Rallycross season.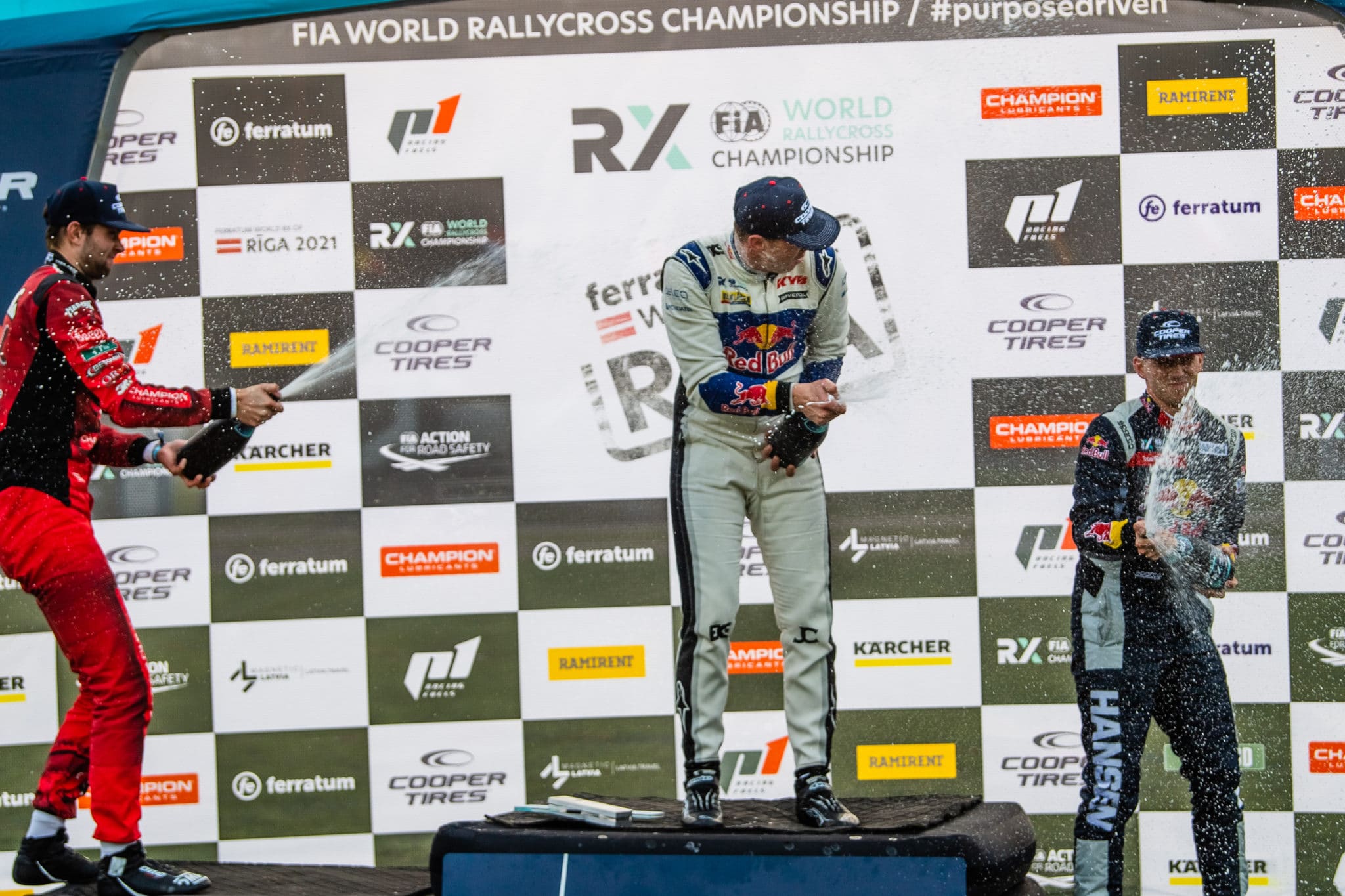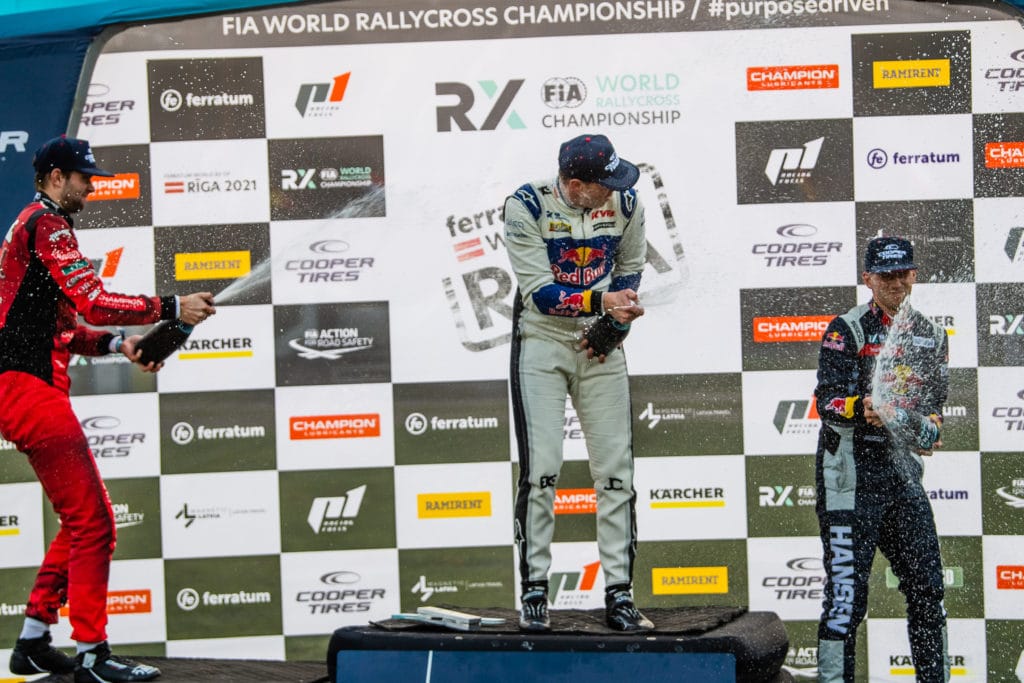 Despite showing some fast pace, Belgian driver Enzo Ide struggled to find the correct rhythm with his car in Riga. Round four ended in the semi-finals with retirement at the first corner, while Sunday's event also ended in the semi-finals although Ide claimed fourth by a margin of 0.015 seconds. Ide and Kristoffersson were joined by a familiar face on track, EKS legend Mattias Ekström. The EKS boss was in Riga to keep race sharp for his 2021 racing commitments, racing in a rival team's Seat. In the unfamiliar car the Swede raced well, narrowly missing a place on the podium with Kristoffersson on Sunday.
KYB is a proud partner of KYB EKS JC as they battle it out for the FIA World Rallycross Championship. The Audi S1 EKS Quattro uses KYB dampers, KYB electronic power steering and are supported by expert KYB engineers. The next round of World RX is in Spa, Belgium on 9-10 October 2021