-17 points
That was the gap facing Johan and KYB EKS JC when arriving in Germany. A new track and a large field with new drivers promised an unpredictable weekend… and then the snow arrived. Unpredictability brings risk and reward; Johan and team were going to have to be at the top of their game to battle the elements and the field in their bid to pip Timmy Hansen to the post.
They started brilliantly, winning in Q1. Importantly it was also a great start for teammate Enzo Ide. The Belgian highlighted his season's progress by claiming the 4th quickest time, crucially winning a spot in the fastest drivers race for Q2 alongside Johan. So many times this season the Hansens were able to work together to negotiate races, with a poor start for the younger brother Kevin, it proved to be a another opportunity for KYB EKS JC to get two drivers working together in Qualifying.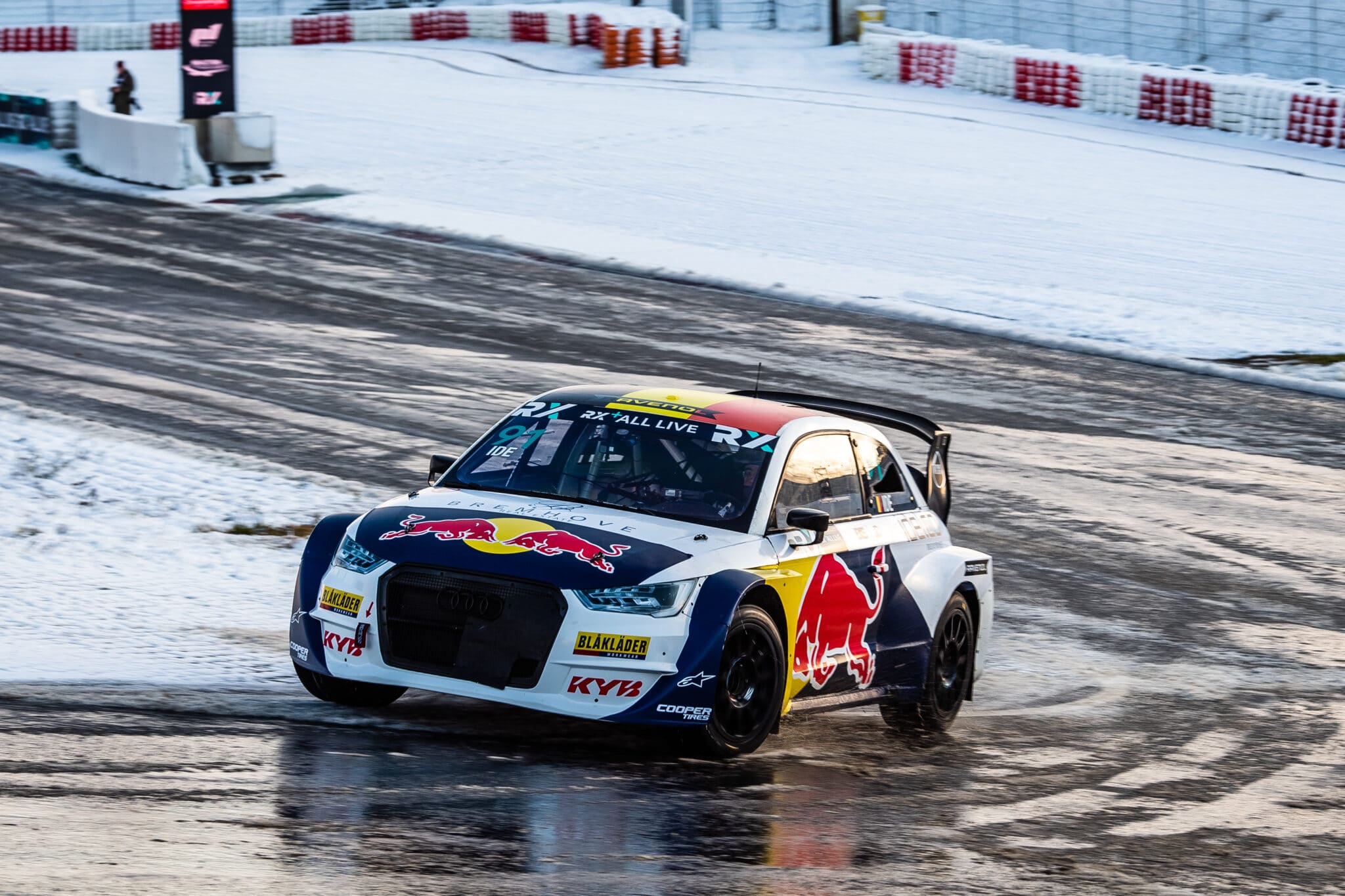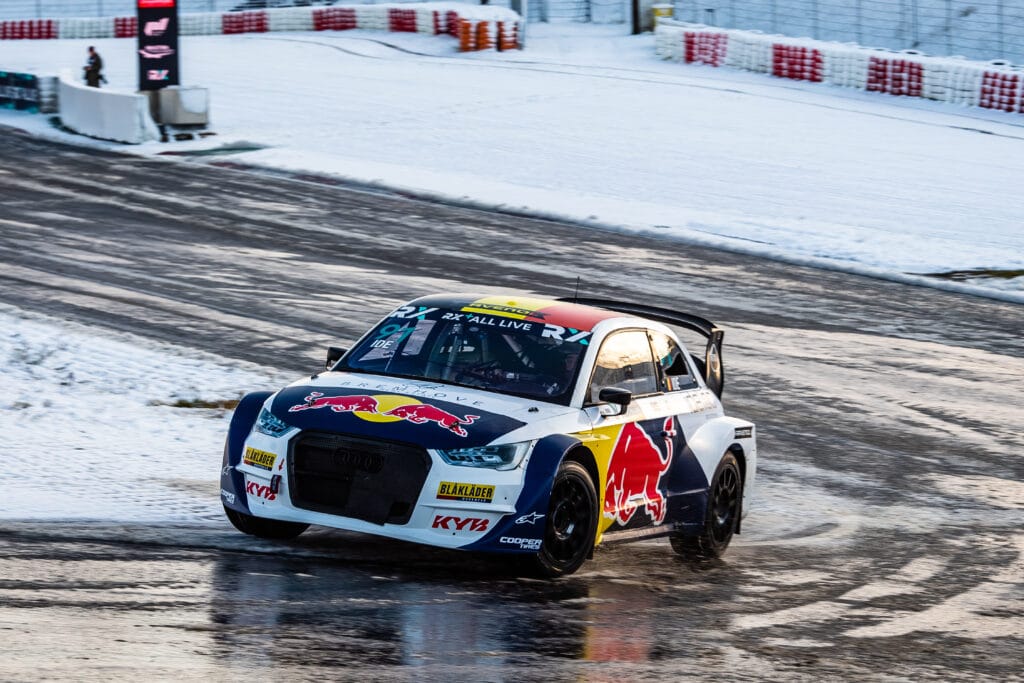 Q2 saw Johan post the 3rd best time behind Gronhölm and impressive newcomer Belevskiy, however with rival Timmy Hansen down in 4th he was able to claim the Top Qualifier position and claw back three vital points.
-14 points
The semi final on paper looked straight forward, however it was peppered with moments of uncertainty. A nervous and slow approach to the start position got fans and commentators worried, bringing back memories of car issues that plagued the first half of the season. However, Johan launched away from the line, briefly losing first place but winning it back quickly with a superb undercut of Gronhölm. He sprinted away into a strong lead, however a huge spark and flash provided one final moment of panic – fears of a puncture were calmed after the race footage quickly confirmed all four were in place and inflated. In the other semi-final, Enzo Ide finished in second place to secure a spot in the final, rival Timmy Hansen received a penalty for contact, putting him into the final but at the back of the grid.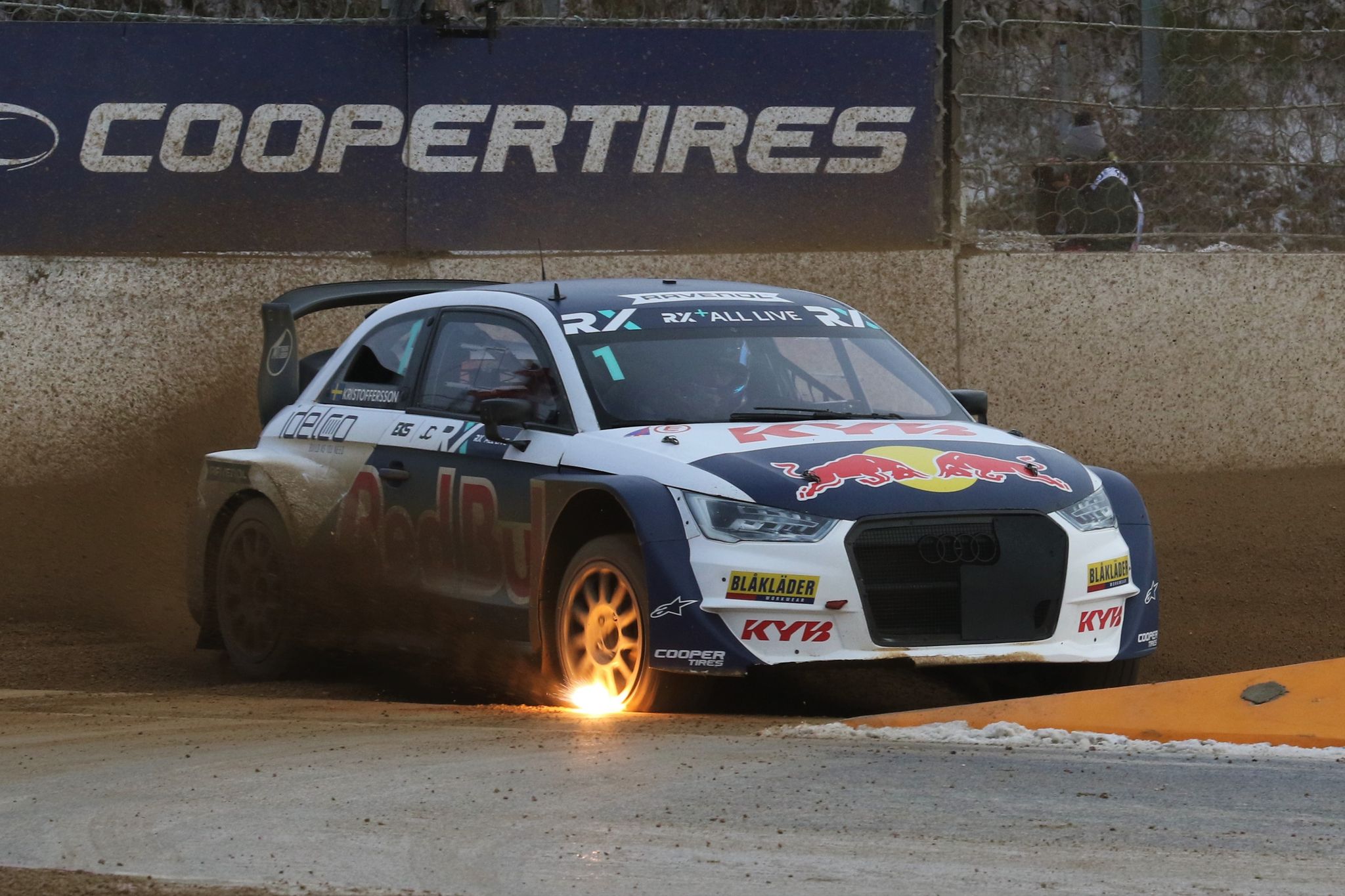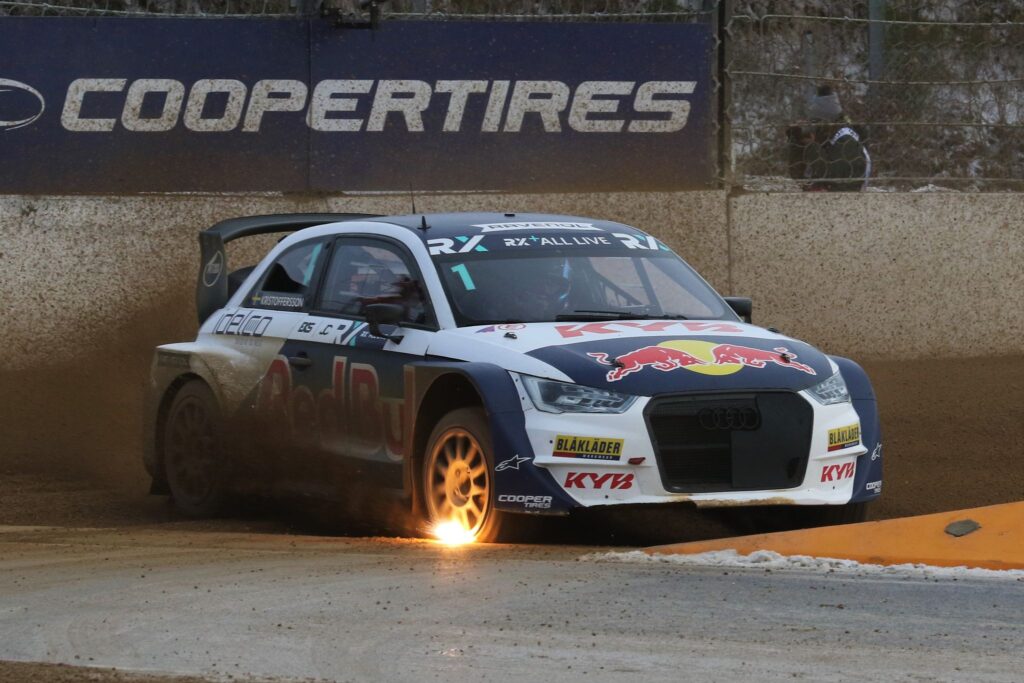 -12 points
The final – thankfully – was more comfortable for Johan. He led from start to finish to claim the win and the 8 points on offer. As top qualifier, semi-final and final winner he had won maximum points on day 1 and took a huge step closer to a shot at the title. Enzo unfortunately was involved in contact in a carnage filled turn 1 and did not finish.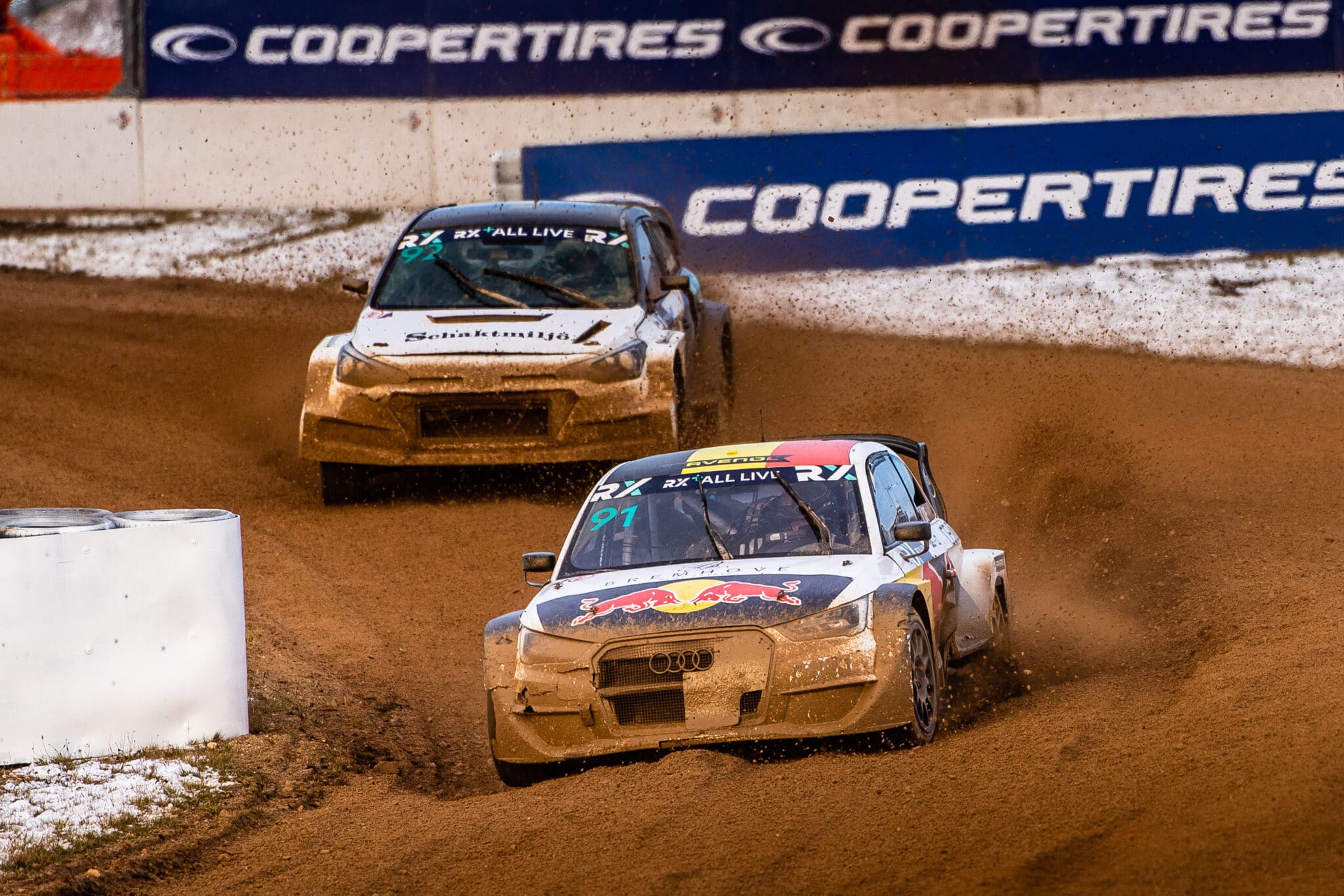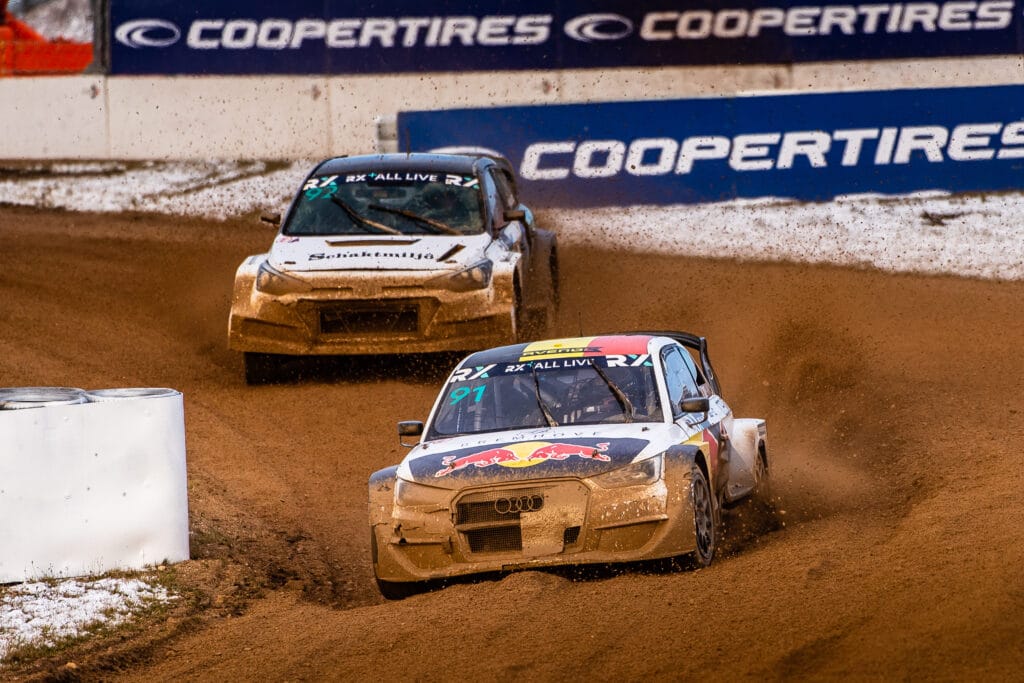 -9 points
But no! After the podium was cleared and the champagne sprayed, the stewards ruled Timmy Hansen and Enzo Ide's contact on Gronhölm was illegal and disqualified them both from the final. Johan's gap on the leader reduced a further 5 points. Game on!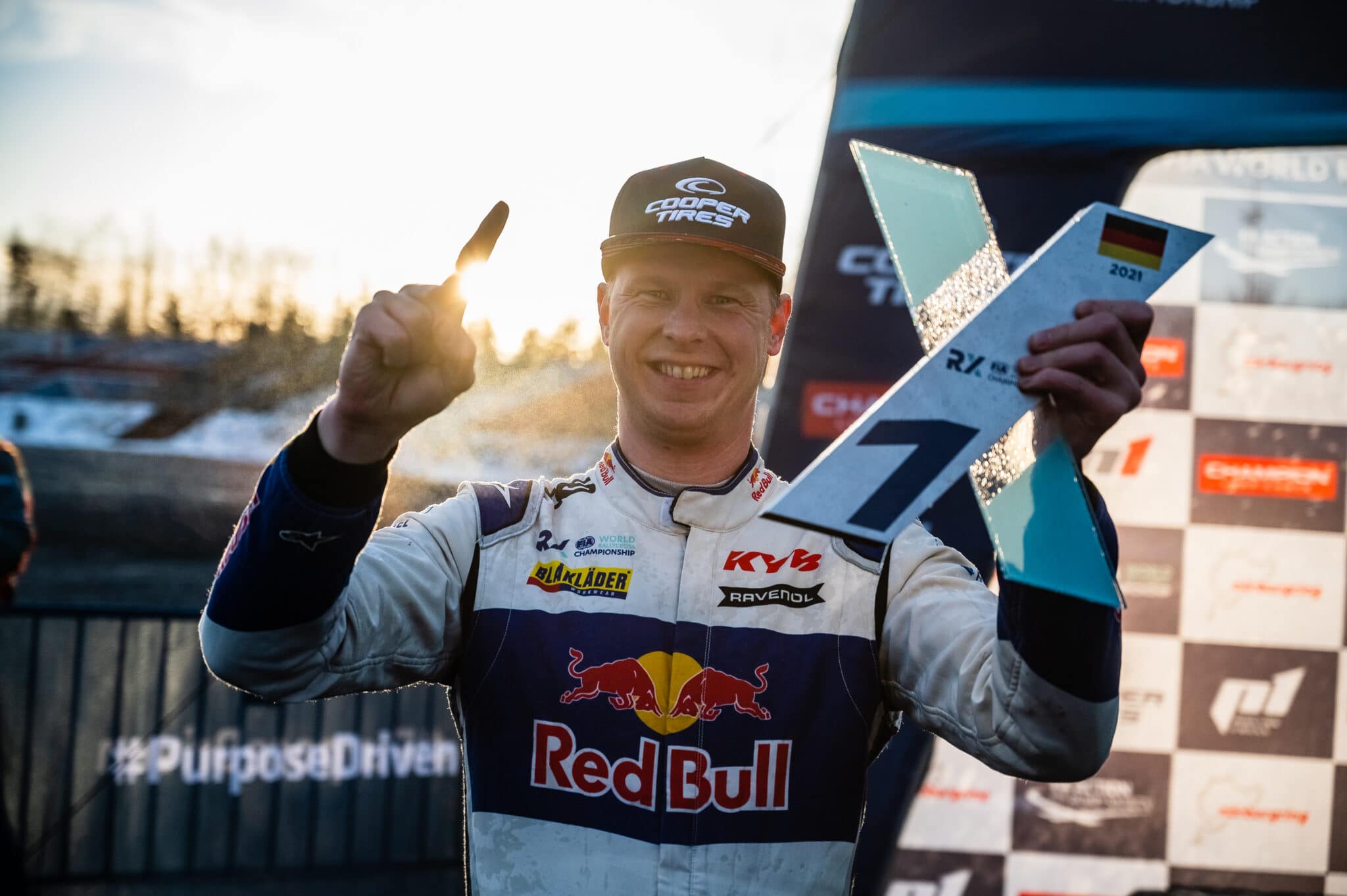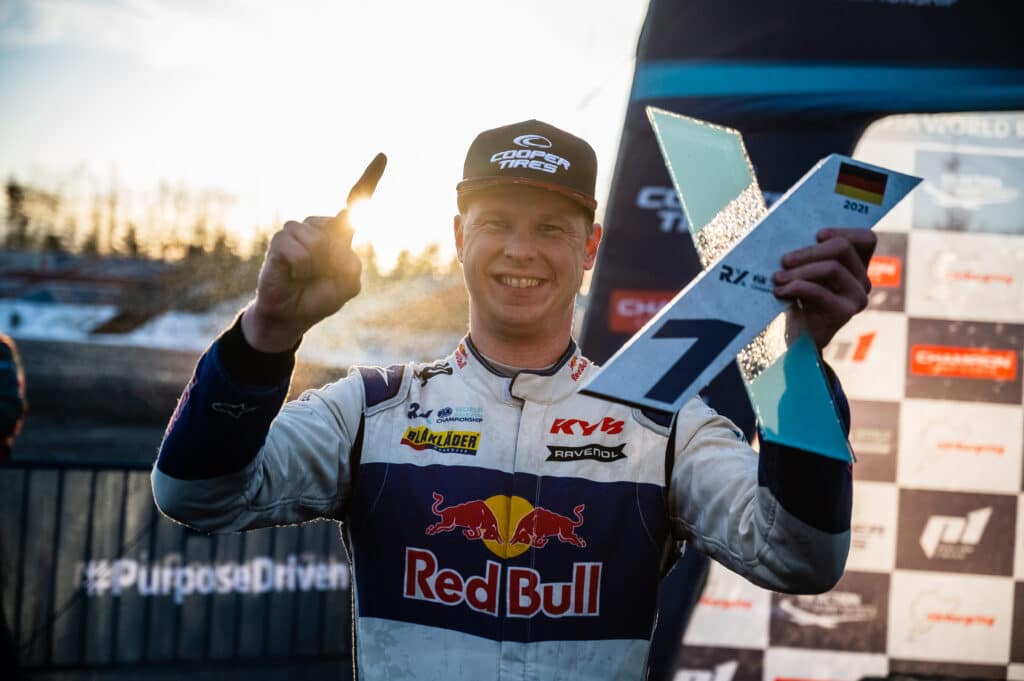 -4 points
On day two the mission was clear and it started well. Johan claimed the fastest time of Q1 from Timmy Hansen. Enzo started the day well, keeping the pace in a fast group in Q1, however it would be Q2 where he would post arguably his best result of the season. The Belgian went fastest of everyone to crucially keep Timmy Hansen from top points in Q2. Enzo saved his best performance for a crucial point in day 2, ensuring momentum stayed with KYB EKS JC. With margins so tiny and qualifying points being worth their weight in gold, Enzo's contribution at this point cannot be downplayed.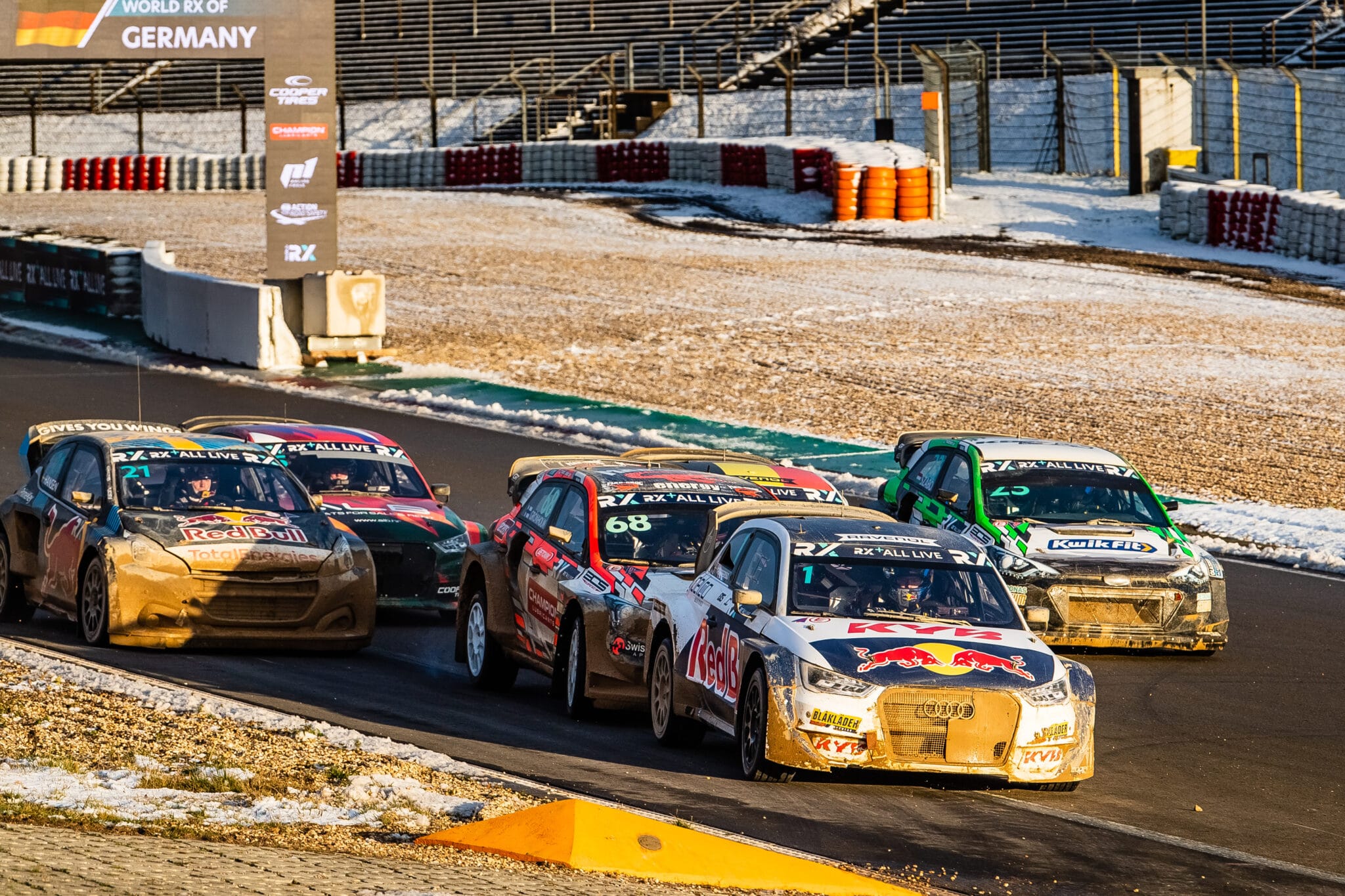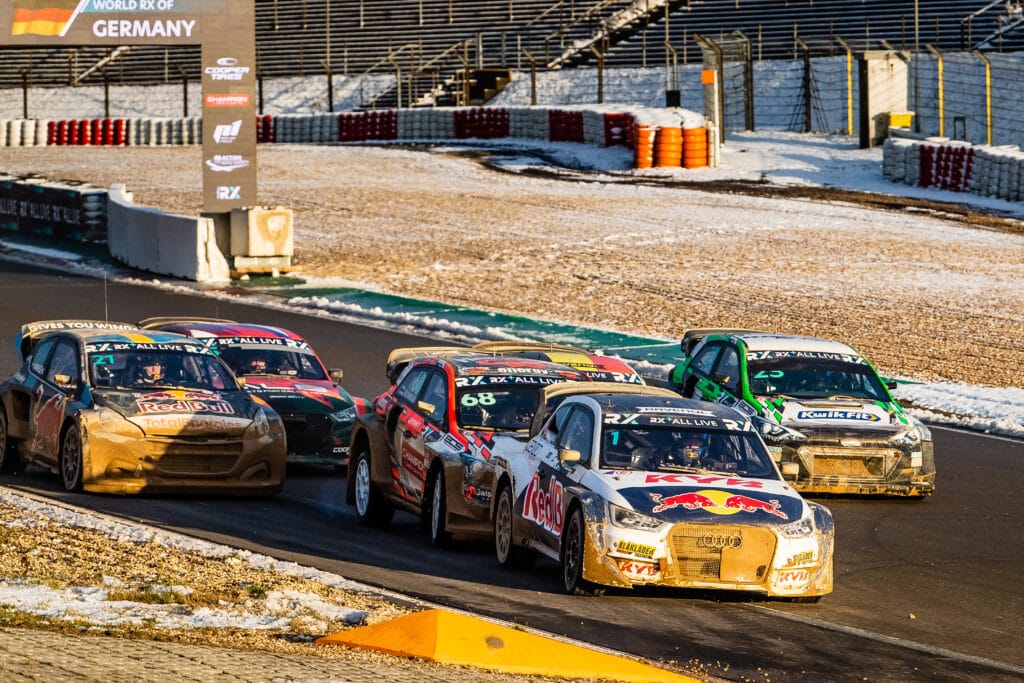 Q3 saw both drivers together again. Johan quickly moved from 3rd to 1st to post the quickest time again and claim the points for top qualifier. Title rival Timmy Hansen came 2nd to ensure the deficit only reduced by one point. Enzo's super performance in qualifying saw him finish 3rd overall, crucially meaning he would start alongside Johan in semi-final 1.
The semi final saw another win for Johan, but again so much credit must go to his Belgian teammate. Enzo went side by side with the chasing pack, holding firm and strongly playing rear gunner to Johan. Upfront Johan was free to race cleanly while Enzo did the dirty work. Once he had fended off the rivals Enzo kept pace with Johan – who was by no means racing conservatively – with the Swede posting the best lap of the day. Testament to the progress made by Enzo in this, his first full WRX season.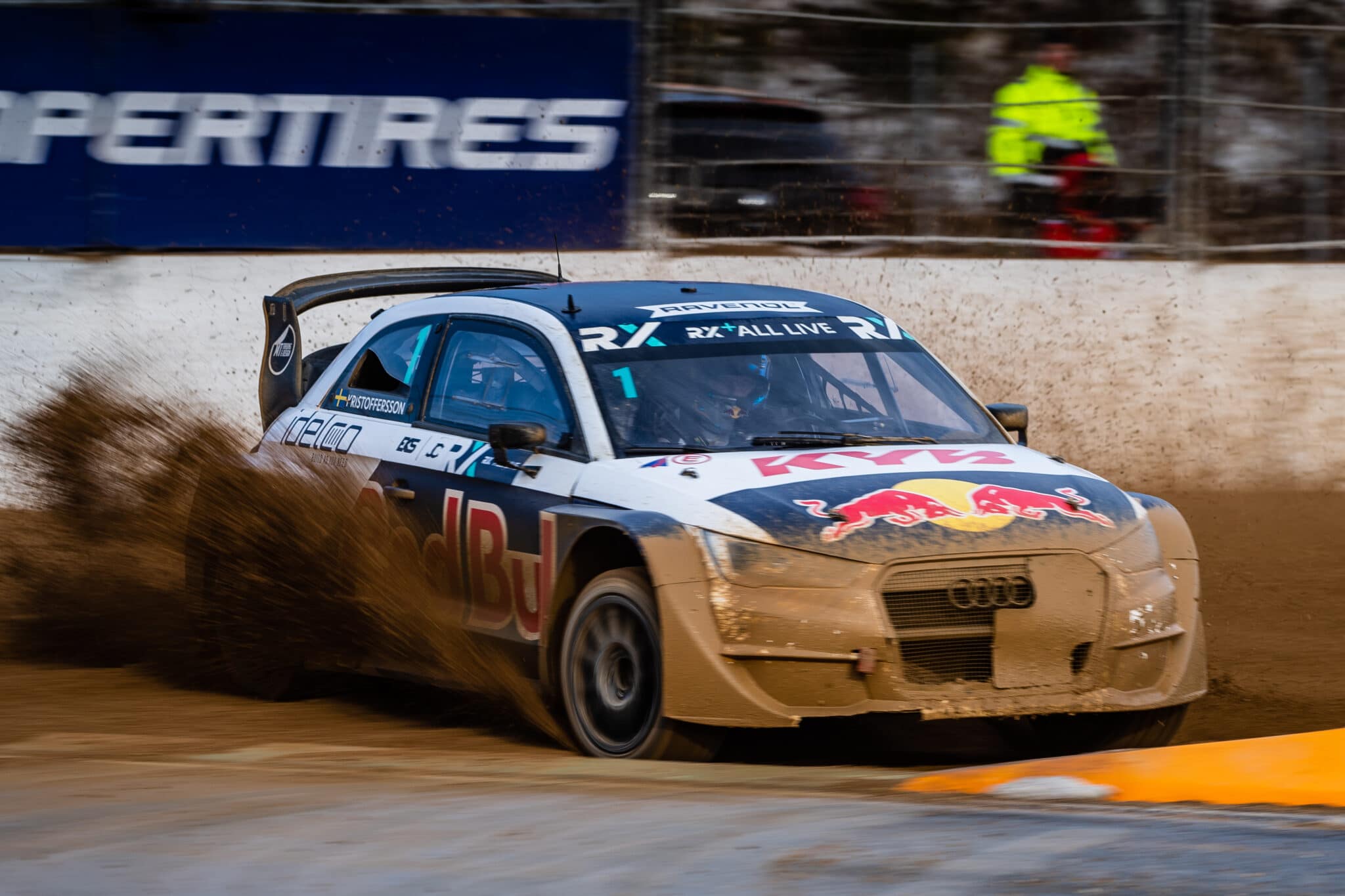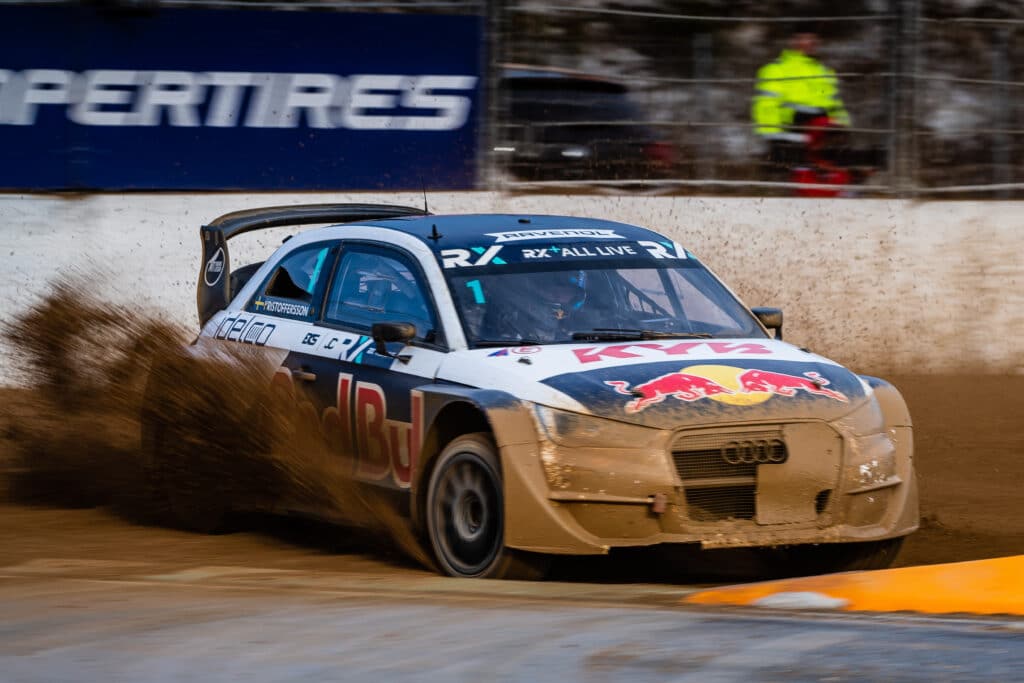 -3 points
But no! Another penalty for Timmy Hansen saw him pushed to the back of the grid for the final, losing him another 2 points from the semi-final stage.
-1 point
Now the mission was crystal clear. Finish ahead of Timmy Hansen to secure the title. Johan suffered a slow start, the new tarmac in the pole position spot causing trouble throughout the weekend for those on pole and contributing to the repeated turn 1 carnage. Kevin Hansen raced to an early lead with his brother moving quickly into 3rd, taking advantage of a gap created by Enzo who was unfortunately sent spinning and to the back of the pack. Johan took the joker early but was stuck behind Kevin Hansen throughout the race, but crucially so was his brother Timmy. The last ever ICE era WRX race finished with Johan in 3rd, but with Timmy in 4th, Johan had done enough to secure the unlikeliest of title victories.
0 points
With both drivers tied, Johan won the Championship owing to the fact he had more race wins this season – a season where at times it seemed KYB EKS JC had no luck whatsoever with penalties and car troubles. At one point in Loheac, a third of the way into the season, Johan was 28 points behind the leader – nearly a full events worth of points. His 4th World RX championship was surely his hardest and cements him as the best driver in this sport's history and the last champion of the ICE era. Huge congratulations to Johan and huge credit to his teammate Enzo, also to the team of engineers, mechanics and support staff for a season like no other. Johan Kristoffersson of KYB EKS JC, running on KYB dampers and with KYB power steering, is the FIA World Rallycross Champion 2021.